Devilled egg potato salad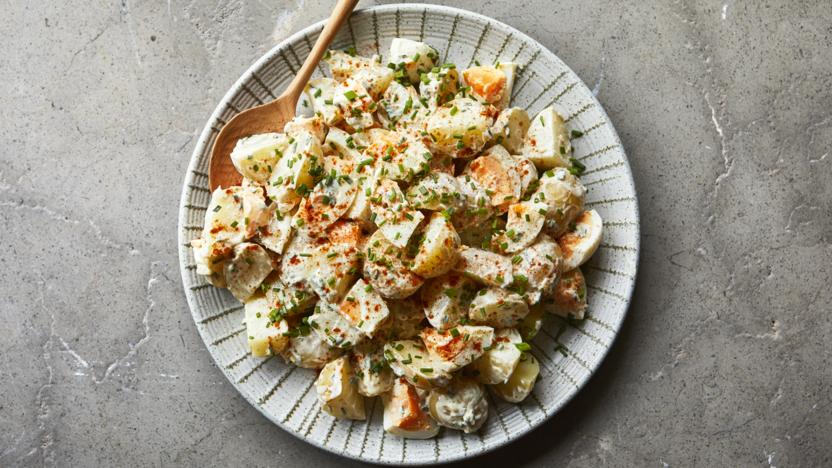 This simple spicy potato salad is perfect to make ahead for picnics or to serve alongside grilled or barbecued meats.
Method
Cook the potatoes in boiling salted water for 15–20 minutes, or until tender. Drain and set aside to cool.

Meanwhile, cook the eggs in boiling water for 9 minutes. Drain and place in a bowl of cold water to stop them cooking and to cool them.

In a large bowl, combine the mayonnaise, mustard and vinegar. Add Tabasco, salt and pepper to taste. Cut the potatoes into bite-sized chunks, add them to the bowl and stir gently to coat in the mayonnaise mixture.

Carefully peel the eggs and roughly chop them. Gently stir the chopped eggs into the potatoes, along with most of the chives.

Check the seasoning then serve the potato salad sprinkled with the remaining chives and a generous dusting of sweet smoked paprika.