Date and walnut scones sound wholesome, but with a splash of hazelnut liqueur they become a decadent treat.

Method
Remove all racks from the oven except the central rack and preheat to 200C/400F/Gas 6. Grease and flour a baking tray.

Pour the milk and hazelnut liqueur into a pan, add the dates and heat gently. Remove from the heat set aside to cool and infuse. Drain the dates, reserving the milk and hazelnut liqueur.

Sift the flour and baking powder into a large bowl and add the sugar and butter. Rub together until the mixture resembles coarse breadcrumbs.

In a separate bowl, beat the eggs with the cooled hazelnut milk.

Make a well in the middle of the butter and flour mixture and slowly add the egg mixture, reserving two tablespoons of the liquid to glaze the scones.

Add the drained dates and walnuts to the mixture and combine to make a dough.

Gently work the dough until smooth, but do not over work.

Roll out the dough on a floured surface to a thickness of 4cm/1½in, cut out into scone shapes using a round cutter and place onto the prepared baking tray.

Brush the reserved egg and milk over the top of the scones, bake for 15 minutes, or until golden-brown.
Related Recipes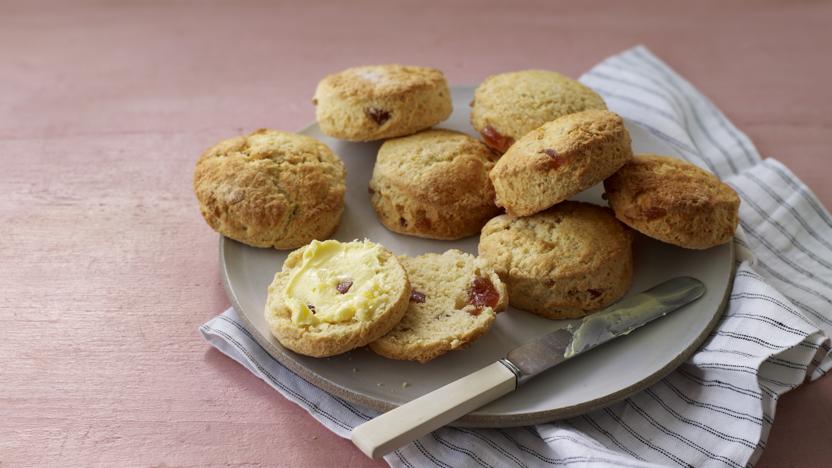 See more scone recipes (30)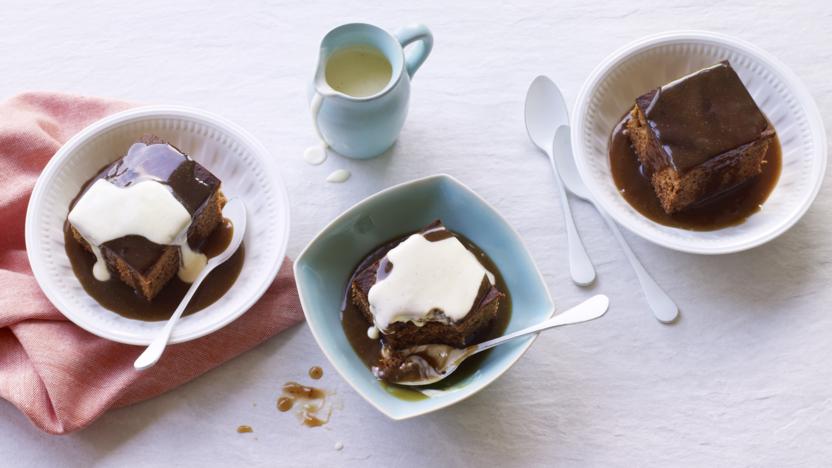 See more date recipes (82)
This recipe is from...
Recipes from this episode