A rich and comforting venison pie that's warming wintry food at its finest. Make the filling and pastry ahead and you can knock this pie out in 45 minutes. Ideal in the run up to Christmas or for the days in between Christmas and New Year.
Ingredients
For the pastry
For the filling
To serve
Method
To make the pastry, place all the ingredients in a bowl and mix well. Add about 125ml/4fl oz very cold water and mix until you have a soft dough. Wrap in cling film and place in the fridge to rest for at least 20 minutes before using.

To make the filling, grind the peppercorns, allspice berries, mace, cinnamon and coriander seeds in a spice grinder to a powder.

Toss the venison in the seasoned flour. Heat the oil or dripping in a casserole and brown the meat on all sides. Do this in batches if needed. Sprinkle over the spices then add the onions and return all the meat to the pan. Cook, stirring regularly, for another 10 minutes. Add the stock, stir well to scrape up any browned bits from the pan and bring to a simmer.

Add the apricots, prunes, raisins and orange zest and juice. Simmer the venison on a very low heat or transfer to a pre-heated low oven (150C/130C Fan/Gas 2) and cook for 1½–2 hours, or until the meat is tender. When tender, season with salt and black pepper, to taste, and leave to cool.

Preheat the oven to 200C/180C Fan/Gas 6. Transfer the mixture to a deep pie dish, placing a pie funnel in the centre of the dish. If you don't have a pie funnel, I sometimes use a peeled carrot or parsnip.

Remove the pastry from the fridge and leave at room temperature for 15 minutes before using. Roll out the pastry to a thickness of 5mm and cut a strip to fit around the edge of the pie dish. Brush the edge of the dish with the beaten egg and place the strip around the edge.

Brush the pastry strip with egg and drape the remaining pastry over the pie, making a hole for the funnel. Trim the excess pastry and crimp around the sides to seal. Brush all over with egg and bake for 20 minutes, then reduce the oven temperature to 180C/160C Fan/Gas 4 for another 20 minutes. Serve with a warm red cabbage salad or vegetables of your choice.
This recipe is from...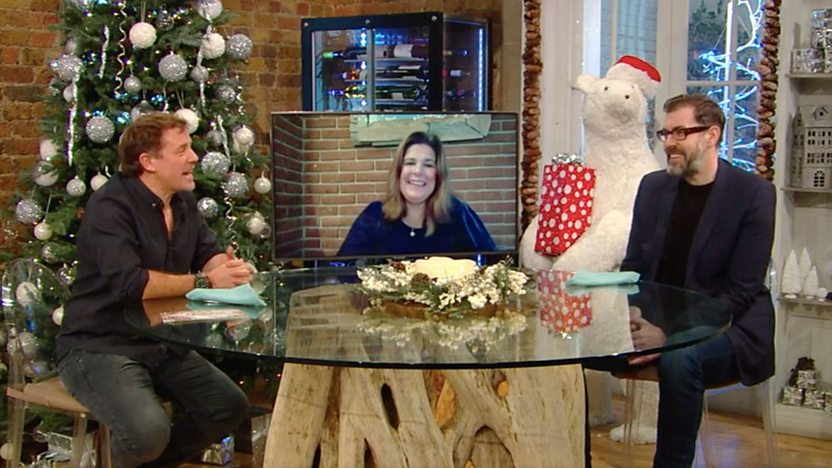 Saturday Kitchen
12/12/2020