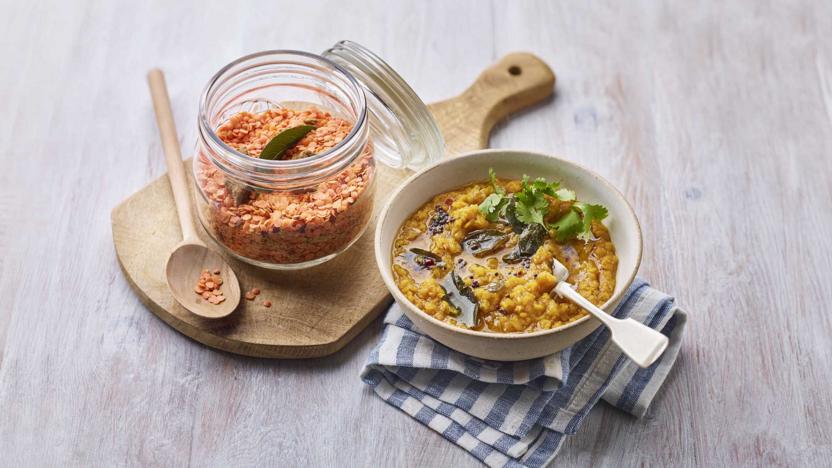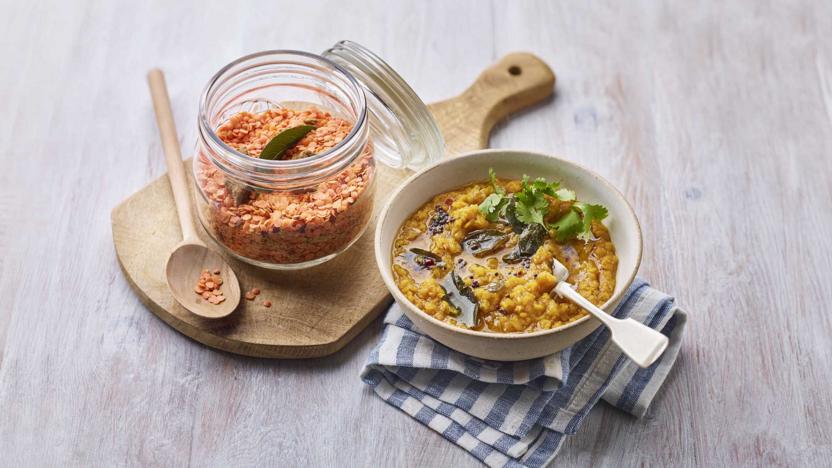 This is the simplest, quickest dal you can make. Have a jar of the mix in the cupboard for when hunger strikes.

You will need a 350g/12oz jam jar. Each serving provides 323 kcal, 22g protein, 51g carbohydrate (of which 3g sugars), 2g fat (of which 0.5g saturates), 6g fibre and 1.7g salt.
Method
Combine all of the ingredients in the 350g/12oz jam jar and seal with a lid. It will keep until you're ready to use in a hurry!

When ready to use, tip the contents of the jar into a saucepan and add 2 jars of water (approximately 600ml/1 pint). Bring to the boil, then reduce to a simmer, cover and cook for 10-15 minutes until the lentils are soft.

Remove from the heat and leave to stand for 5 minutes before serving.