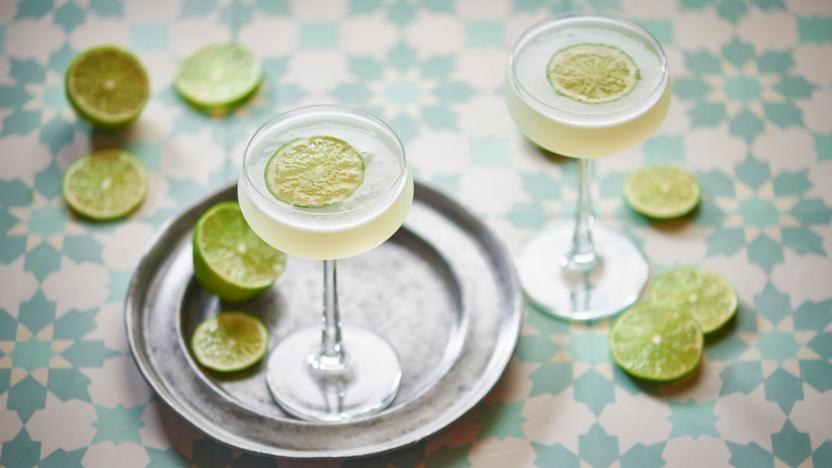 A quick and easy guide to the daiquiri. With white rum, freshly squeezed lime juice and a simple sugar syrup, you are just a few steps away from making this classic at home.
Ingredients
To make the sugar syrup
To make the cocktail
2 handfuls ice
60ml/4 tbsp white rum
25ml/1fl oz freshly squeezed lime juice
Method
For the sugar syrup, put the caster sugar in a small non-stick saucepan over a medium heat and pour in the water. Stir and bring to the boil. CAUTION: boiling sugar is extremely hot. Handle very carefully. Use a deep pan to avoid bubbling over.

Once the sugar has dissolved and the liquid is clear, take the pan off the heat and leave to cool. Put a coupette or other glass of your choice into the freezer.

Fill a cocktail shaker with ice. Pour 2 teaspoons of the cooled sugar syrup over the ice in the shaker along with the rum and lime juice.

Shake vigorously for 8-10 seconds to combine all the ingredients, then strain into the chilled coupette using a hawthorne cocktail strainer and a fine mesh strainer. If you don't have a strainer, any kitchen sieve will work just as well.
Recipe Tips
Scale up the sugar syrup ingredients with a ratio of 2:1 if you'd like to make more. It's easier to make in larger batches and keeps for at least 2 weeks in the fridge.