Curry and lime spiced popcorn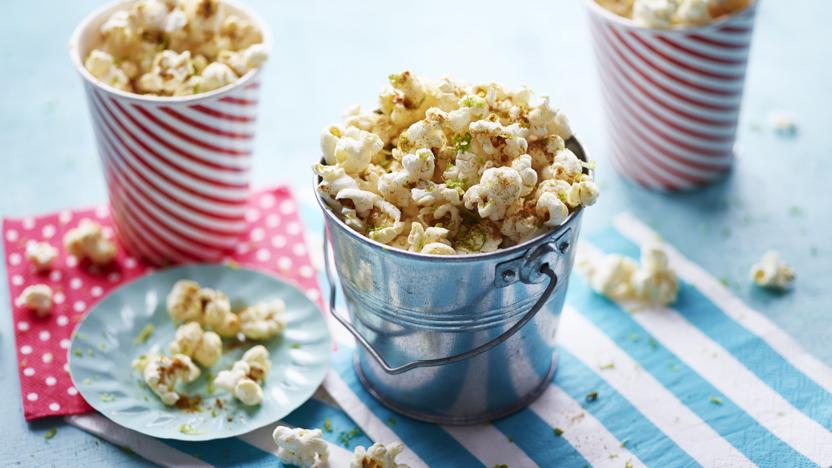 Making your own popcorn is easy. You can vary the flavourings to suit your taste.

Each serving provides 66 kcal, 1.7g protein, 9g carbohydrates (of which 0g sugars), 2.5g fat (of which 0.25g saturates), 1g fibre and 0.02g salt.
Method
Place a lidded saucepan over a medium heat. Lightly toast the cumin seeds for 1–2 minutes, then tip into a bowl.

Add the oil and popping corn to the pan and stir well. Cover with the lid and cook for a few minutes, shaking the pan every few seconds, until the corn starts to pop. Keep shaking constantly while popping to avoid burning the corn.

Mix together the toasted cumin seeds, curry powder, cinnamon and lime zest.

Sprinkle the seasoning and a little sea salt over the popcorn and serve immediately.