Cullen skink with quails' eggs and scallops
This is a traditional Scottish soup of onion, potato and undyed smoked haddock. Here it is given a upmarket twist by adding quails' eggs and scallops.

Method
Place the milk in a saucepan over a medium heat and add the haddock. Bring to a gentle simmer and cook for 8–10 minutes, or until the flesh of the fish turns opaque. Once poached, remove the haddock and set aside in a warm place. Reserve the milk.

Heat the butter in a frying pan and fry the onion and potato for 10 minutes. Add the vermouth and cook until reduced. Add the fish stock, cook until the volume has reduced by half and then add the cream and half of the reserved milk. Bring to the boil then carefully transfer to a food processor or blender and blitz until smooth.

Heat the oil in a frying pan and dust the scallops in the curry powder. Sauté the scallops for 1½ minutes on each side or until just cooked.

Put the quails' eggs and scallops in warmed soup bowls and pour in the blended stock mixture. Flake in the smoked haddock and garnish with the chives. Serve immediately.
This recipe is from...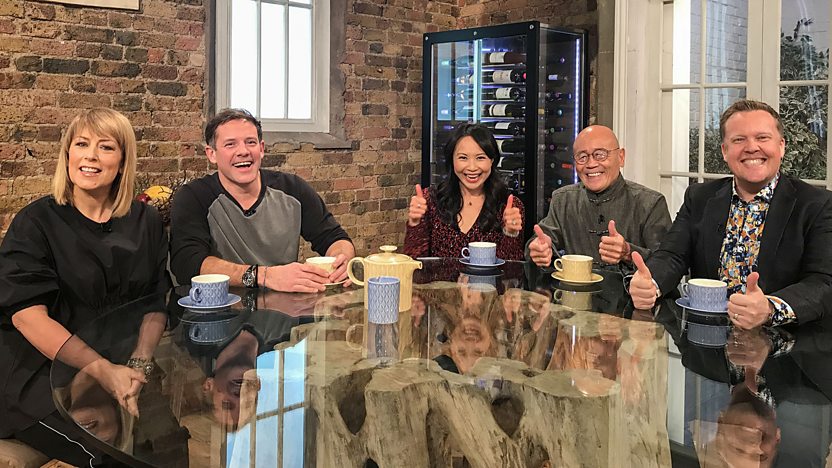 Saturday Kitchen
25/01/2020
Recipes from this episode