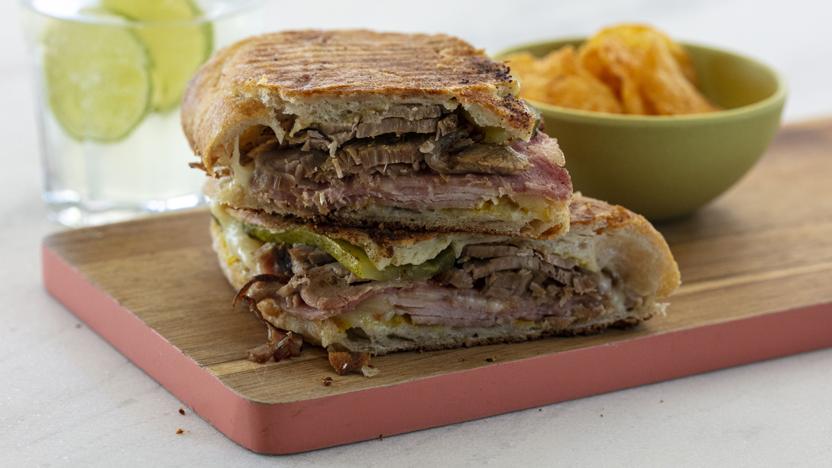 If you have some leftover roast pork, you are all set up to make this amazing toasted sandwich. The real thing is made with mojo-marinated roast pork shoulder, bringing a citrus tang to the proceedings. But any herby roast pork will taste pretty good.
Method
Preheat the oven to 180C/160C Fan/Gas 4. Wrap the leftover roast pork in a small foil parcel, sealing well. Put the parcel on a baking tray and heat in the oven for 10 minutes, or until hot through.

Meanwhile spread each roll with a spoonful of mustard. Lay the slices of ham on the bottom, then top with the cheese. Add the hot roast pork and gherkins.

Heat a griddle pan or frying pan over a medium heat. Melt a knob of butter in the pan, and use the melted butter to brush the outside of the sandwiches. Lay the sandwiches in the hot frying pan. Use a baking tray weighed down with tins (or a cast iron pot) to compress the sandwiches. Cook for 5 minutes before carefully flipping the sandwiches over and repeating the process on the other side. Cook until the cheese is melted and the ham is hot through.