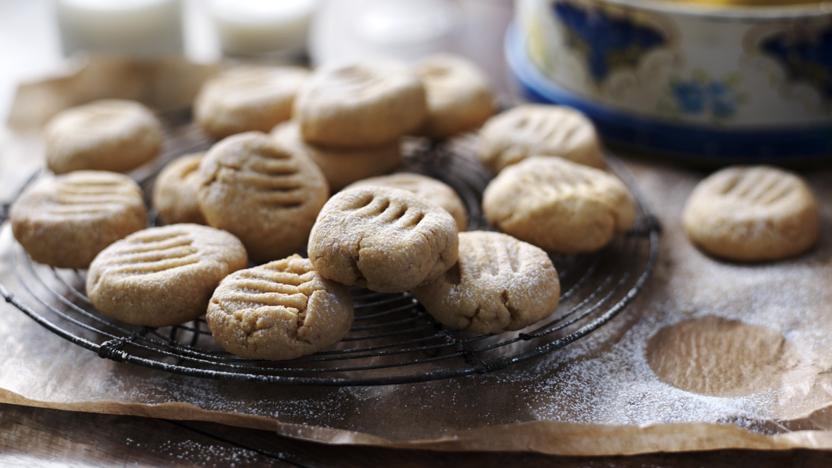 Paul Rankin's easy recipe for peanut butter cookies takes only 15 minutes to make. You could whip up a batch after school and eat them warm.

Method
Preheat the oven to 180C/350F/Gas 4.

Place the flour, sugar, peanut butter, egg yolk and butter into a large bowl and mix together until combined to a smooth dough.

With lightly floured hands, break off evenly sized pieces of the dough and roll into walnut sized balls.

Place the dough balls onto a baking sheet lined with silicon paper or baking parchment and gently press each ball with the back of a fork to flatten slightly.

Place in the oven and bake for ten minutes, or until just turning golden-brown.

Transfer the cookies to a wire rack and allow to cool for ten minutes.

To serve, place on a serving plate and dust with icing sugar.