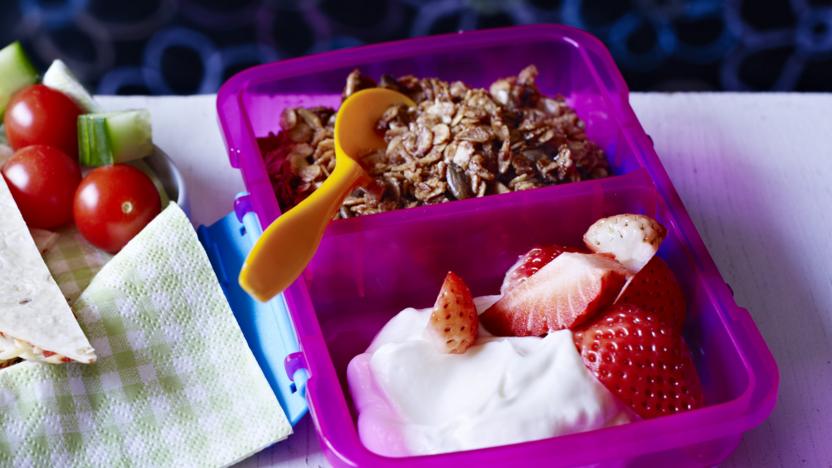 It's really up to you how much of this crunchy oat crumble topping you want to sprinkle on your fruit and yoghurt. It will keep really well in an airtight box for a week or so.
Method
Preheat the oven to 180C/160C Fan/Gas 4.

Put the oats and seeds into a bowl. Melt the butter, brown sugar and cinnamon gently in a pan. When melted, pour into the oats and seeds and stir until completely coated.

Pour the mixture onto a baking tray lined with foil or baking paper, spread it out into an even layer. Bake in the oven for 10 minutes, stirring twice, until it is golden brown. Allow to cool completely, then store in an airtight container. It will keep for about a week.
Recipe Tips
You could swap butter for coconut oil if you want to make this vegan.