Crispy gnocchi with crème fraîche, cabbage and Sichuan pepper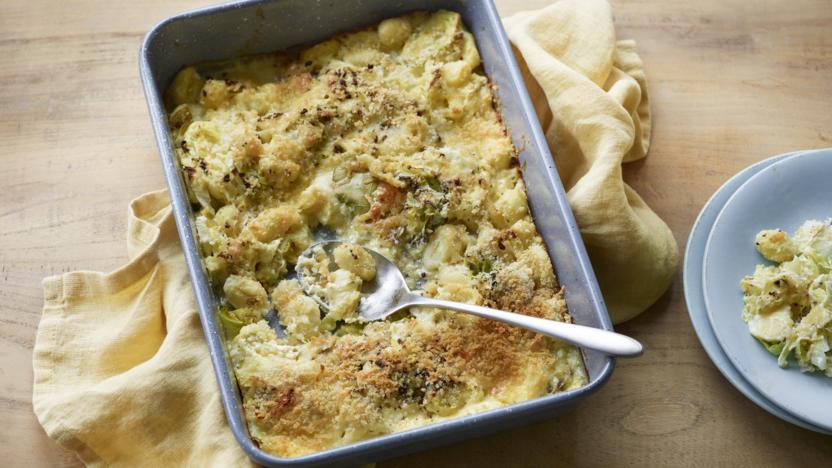 This indulgent gnocchi dish, unusually spiked with Sichuan peppercorns, is perfect for a late summer or early autumn all-in-one dinner – addictively good.


Method
Preheat the oven to 200C/180C Fan/Gas 6.

Place the gnocchi and sliced cabbage into a large bowl, cover with boiling water, and leave to sit for 2 minutes. Drain well, then tip into a roasting tin.

Stir the crème fraîche, sea salt and half the crushed Sichuan pepper through the gnocchi.

Scatter over the remaining pepper and top with bay leaves, breadcrumbs and cheddar. Bake for 25-30 minutes, until crisp and golden-brown.
Recipe Tips
If you can't get Sichuan peppercorns, plain black peppercorns will work.