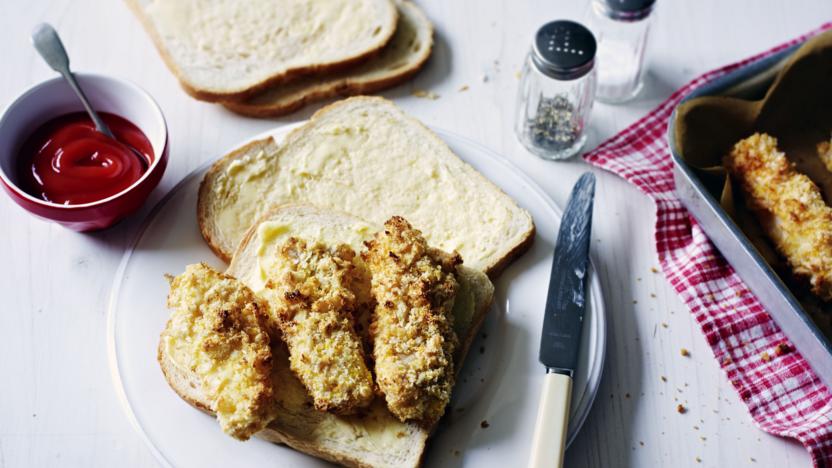 These quick and easy fish fingers are baked in the oven rather than fried for a healthier dish.
Method
Preheat the oven to 220C/450F/Gas 7. Line a baking tray with baking parchment and brush the parchment all over with a little vegetable oil.

In a bowl, mix together the breadcrumbs and polenta, and season well with freshly ground black pepper.

Put the plain flour into another bowl and season with the paprika. Beat the egg in a bowl.

Squeeze the lemon juice over the strips of fish.

Roll each strip of fish first in the flour mixture, then dip it into the beaten egg, then coat it in the polenta mixture. Place each fish finger onto the prepared baking tray.

Drizzle a little more vegetable oil onto each fish finger, then bake in the oven for 10-12 minutes, or until the fish is cooked through and the coating is crisp. Serve with salad or steamed vegetables.