Crisp paprika chicken on chorizo rice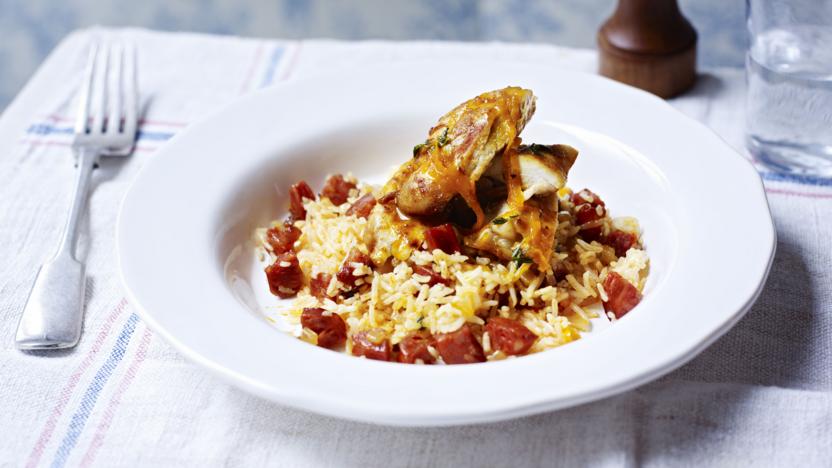 Chicken and chorizo is a great combination, add some paprika to the mix and you're on to a winner.

Method
Preheat the oven to 180C/350F/Gas 4.

In a large pan, simmer the rice in the chicken stock until just cooked. Drain of any excess liquid.

Heat one tablespoon of oil in a pan and fry the onion and garlic until softened. Add the chopped chorizo and fry gently for a further 3-4 minutes.

Add the cooked rice to the pan and stir to coat in the juices.

Meanwhile, heat the remaining oil in an ovenproof frying pan, season the chicken thigh well with salt and freshly ground black pepper and dust with smoked paprika. Open the chicken thigh out so that it's flat, then fry until golden-brown on all sides. Transfer to the oven and roast for 7-10 minutes, or until completely cooked through.

Remove from the oven, set the chicken aside and place the pan back on the heat. Add the orange juice and zest and the chopped fresh thyme and simmer for 3-4 minutes, or until sticky. Return the cooked chicken to the pan to coat in the sauce. Slice into three or four pieces diagonally.

To serve, pile the rice in the centre of a serving plate and arrange the chicken on top. Garnish with fresh basil.
This recipe is from...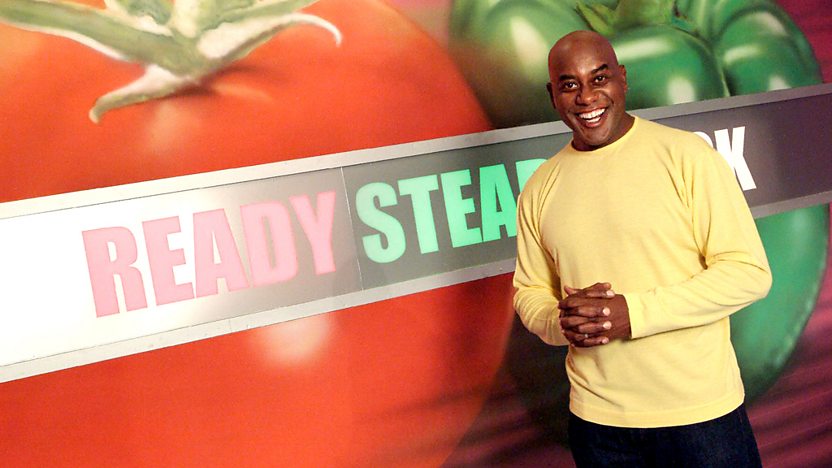 Ready Steady Cook
Episode 32
Recipes from this episode