Crisp battered sea bass on finely chopped new potatoes
Ingredients
For the battered sea bass
For the new potatoes
Method
For the bass, heat the oil in a large saucepan until a small cube of bread turns golden in 30 seconds. (CAUTION: hot oil is dangerous. Do not leave unattended.)

Combine the flour and baking powder in a bowl and mix in enough water to create a batter the thickness of double cream. Add the ice cubes and stir. Dip the sea bass fillet in the batter and, when the oil is hot enough, carefully lower the fish into the oil and fry for about 3-4 minutes or until golden-brown. Remove with a slotted spoon and drain on kitchen paper.

For the new potatoes, bring the potatoes and garlic cloves to the boil in a large saucepan of salted water. Cook for about 10-12 minutes, or until the potatoes are tender. Drain, remove the garlic, peel and chop the cloves roughly.

In the pan, gently crush the potatoes using a fork and return the chopped garlic to the pan along with the lemon juice, chopped parsley, salt and freshly ground black pepper. Stir to combine.

To serve, place a spoonful of the potatoes on a serving plate and arrange the fish on top. Garnish with lemon wedges.
This recipe is from...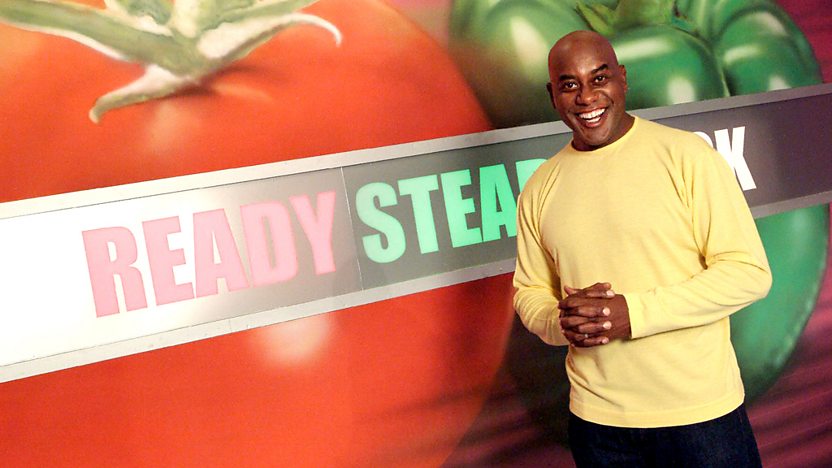 Ready Steady Cook
Episode 15
Recipes from this episode