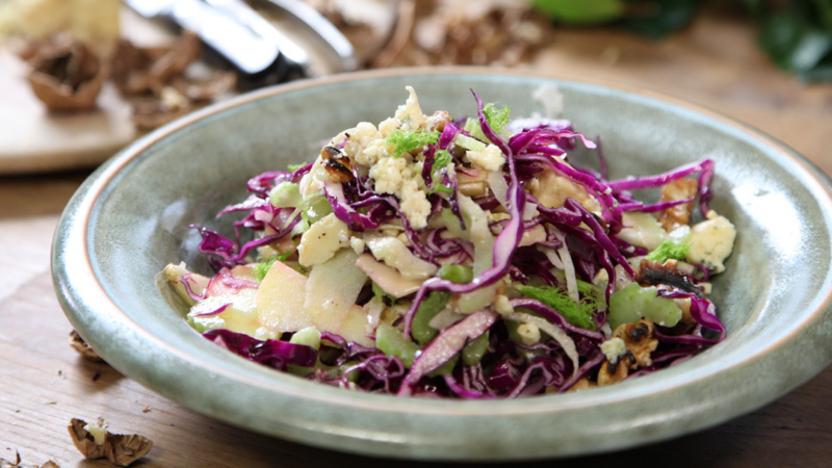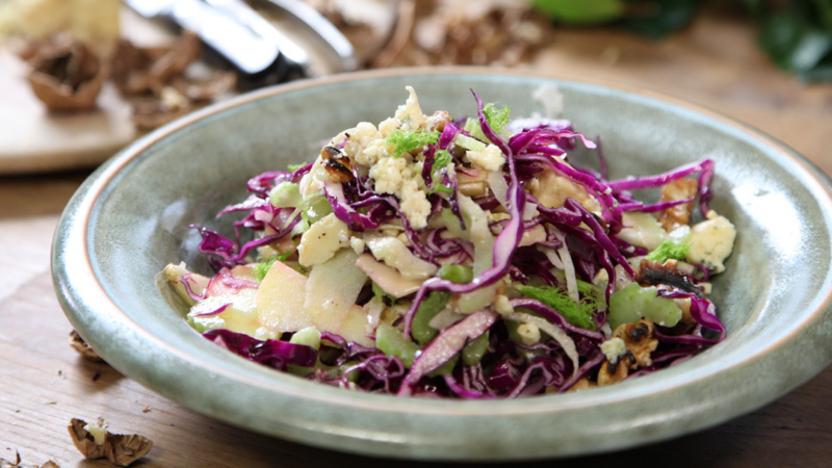 This is a fresher, brighter alternative to the classic Christmas coleslaw. Crunchy red cabbage, fennel, apple and toasted nuts are finished off with a sprinkling of blue cheese. Perfect with cold meats or even a couple of sausages.
Method
Finely slice the red cabbage, fennel and celery and combine in a large salad bowl. Slice the apple into discs, lay onto a plate and squeeze a lemon over in order to stop it discolouring.

Toast the walnuts in a dry frying pan for two minutes and set aside.

For the dressing, take a separate bowl and to it add the red wine vinegar, a little salt, some Dijon mustard and both walnut and groundnut oil. Whisk them together.

Now toss all the components together in a salad bowl. Crumble over large chunks of Stilton, trickle the dressing and serve with some of the green fronds from the fennel bulb.