Crisp bacon rosti with fried eggs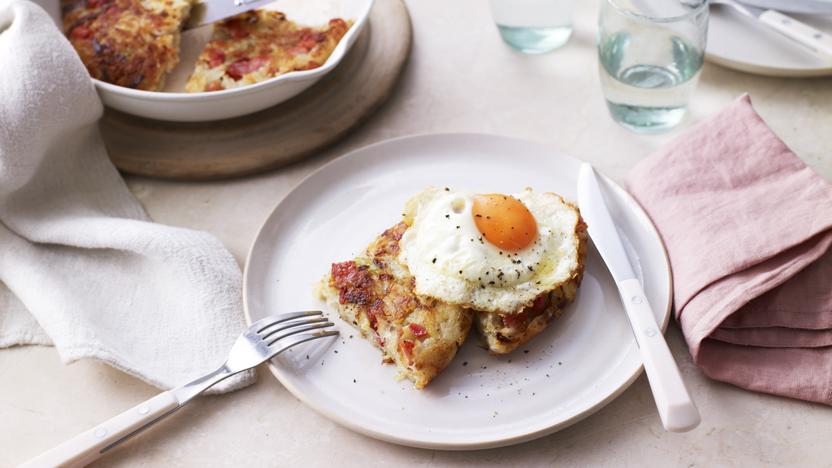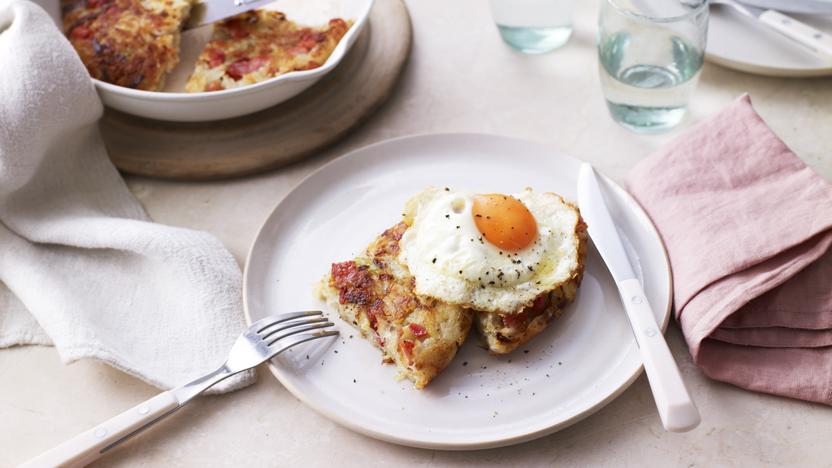 Preparation time
less than 30 mins
Cooking time
10 to 30 mins
Crispy fried potato with bacon and eggs makes a delicious, filling brunch.

Preparation time
less than 30 mins
Cooking time
10 to 30 mins
Method
Heat 1 tablespoon oil in a 20cm/8in lidded frying pan, add the bacon and fry over a high heat until crisp. Remove the bacon and set aside. Add the onion to the pan and fry for 1 minute. Cover, lower the heat and cook for 15 minutes, until soft and tender.

Put the potatoes inside a clean tea towel and wring out as much water as possible by squeezing the towel – this prevents the rosti from being soggy. Put the potato in a bowl, add the onion and bacon. Season with salt and pepper and mix well.

Return the pan to the heat and add 1 tablespoon oil. When the oil is hot add the potato mixture. Using the back of a spoon press the mixture into the pan so there is an even layer covering the whole pan.

Cook over a low heat for 5–10 minutes, then carefully turn over. The easiest way is to turn it upside down onto a plate and then slide it back into the pan (you may need to add a little more oil into the pan first). Cook the other side for 5–10 minutes, until golden and crisp.

Heat oil in a frying pan and fry the eggs until cooked to your liking.

Cut the rosti into wedges and divide between plates, top with the eggs and serve.
Recipe Tips
It is important to use a small frying pan as large pans make it hard to get the rosti crispy.
Related Recipes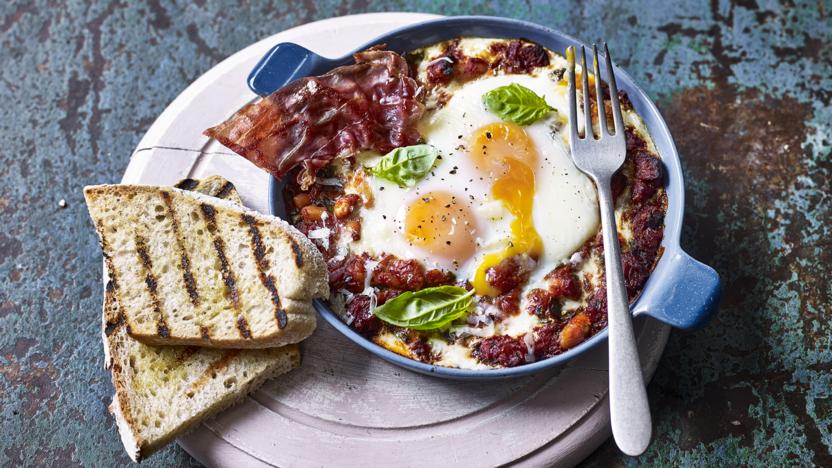 See more All day brunch recipes (15)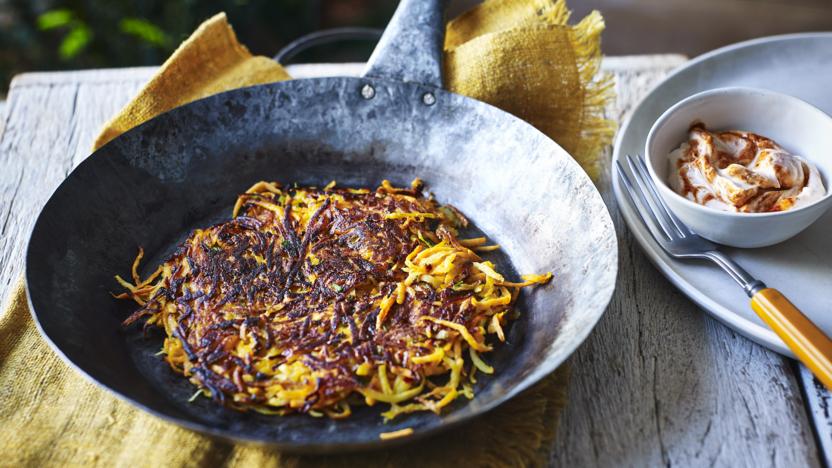 See more potato rosti recipes (5)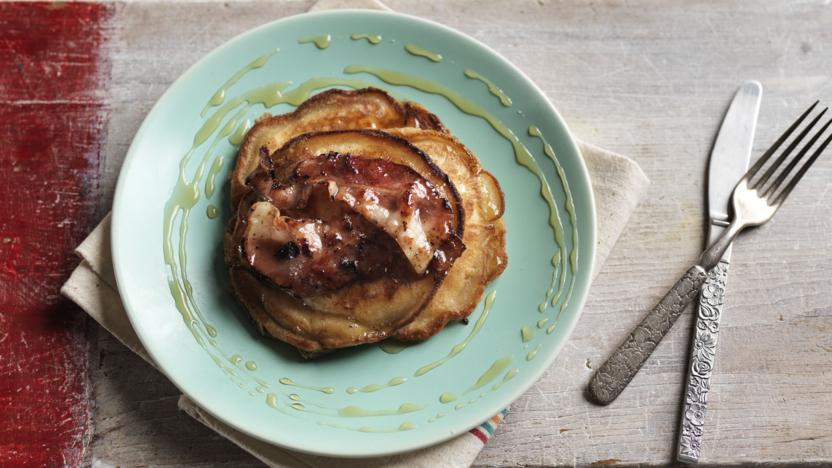 See more bacon recipes (353)
This recipe is from...
Recipes from this episode