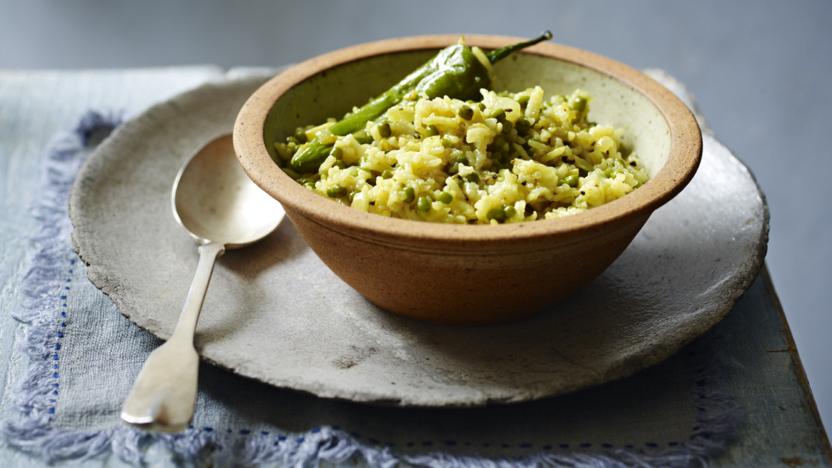 When cooking on a budget lentils are your new best friend; they are cheap, filling and good for you. This recipe uses split green lentils but can be made with just about any kind of lentil.

Method
In a large non-stick saucepan melt the ghee. Add the cumin and fry for 20 seconds, until the seeds have coloured and their aroma has been released. Stir in the onion and cook until soft.

When the onion has cooked, add the chilli, ginger, garlic and salt and cook for a minute before adding the rice, lentils, turmeric and 400ml/14fl oz water.

Bring to the boil briefly before lowering the heat and simmering gently until the rice and lentils are tender. This should take 20-25 minutes.

Once tender, stir in the garam masala and pepper and serve.
Recipe Tips
Ghee is clarified butter and is used often in Indian cooking, if you cannot find it regular butter will work well.