Creamy leeks with feta, griddled potato and red pepper skewers
Ingredients
For the leeks
For the skewers
Method
For the leeks, melt the butter in a frying pan and gently fry the leeks for 4-5 minutes, or until softened. Stir in the cheese and cream and season, to taste, with salt and freshly ground black pepper. Simmer for a further 4-5 minutes, or until the cheese is melted.

For the skewers, soak two wooden skewers in cold water for ten minutes. Drain.

Thread the potatoes onto the skewers, alternating with the chunks of red pepper and rosemary. Brush with the oil and griddle in a hot chargrill pan for 4-5 minutes, turning occasionally, until the peppers are tender. Serve on top of the creamy leeks.
This recipe is from...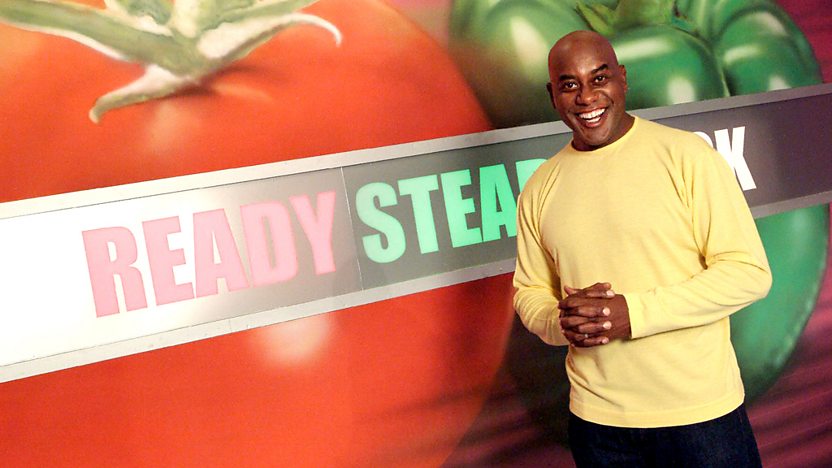 Ready Steady Cook
Episode 6