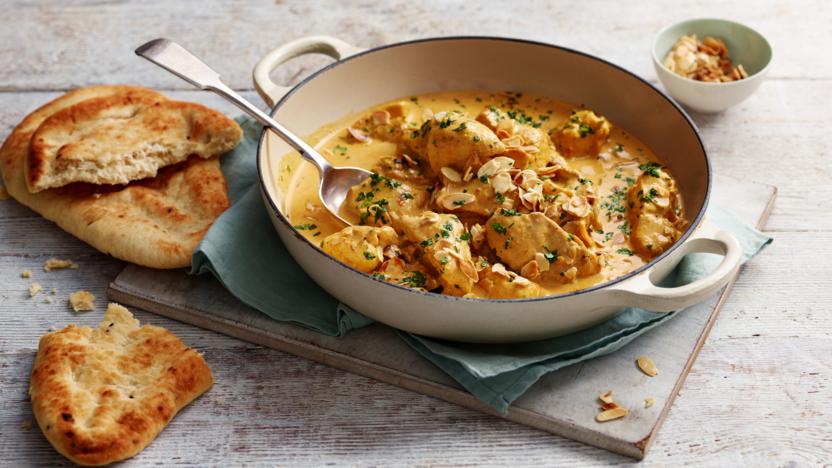 This easy chicken korma recipe is mild and rich with cream, but it's still really tasty. Serve with naan bread and/or rice.

Each serving provides 636 kcal, 47g protein, 9g carbohydrate (of which 6g sugars), 45g fat (of which 15g saturates), 2g fibre and 0.9g salt.
Method
Heat the oil in a large saucepan or frying pan. Once hot, fry the onion, cloves and cardamom pods for a few minutes until the onion begins to soften.

Add the chicken, garlic and ginger and, after frying for 4 minutes, add all the remaining spices. Stir around in the pan, allowing them to release their flavour into the chicken.

Add the tomato purée, ground almonds, stock and cream and bring to a simmer. Cook for about 15 minutes until reduced to the consistency of thick cream. Taste and add seasoning if it needs it.

Scatter over the toasted almonds and chopped coriander, if using.