Lighter creamy mushrooms on toast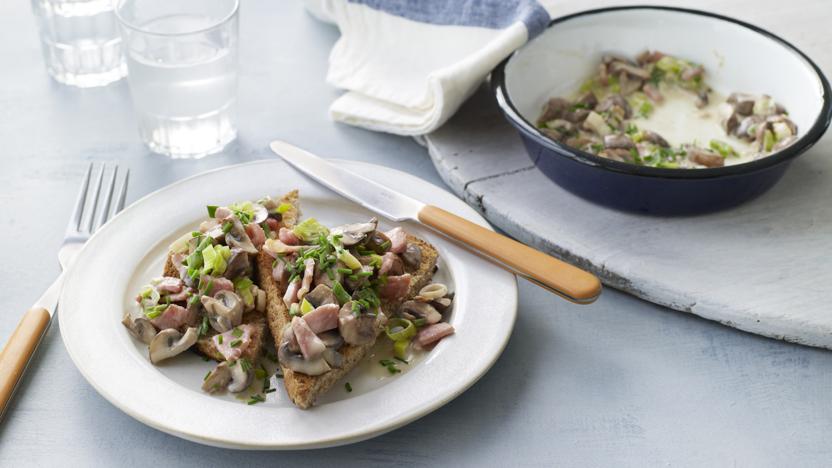 So creamy and luxurious you'll never realise this breakfast is only 200 kcal and counts as one of your five-a-day.

Each serving provides 200 kcal, 17g protein, 14g carbohydrate (of which 3g sugars), 8g fat (of which 3g saturates), 3g fibre and 1.4g salt.
Method
Heat the oil in small frying pan over a medium heat. Add the mushrooms, bacon, spring onions and garlic and cook for 1–2 minutes. Add the lemon juice, then cover with a lid and cook over a low heat for 5 minutes, or until the mushrooms are cooked.

Remove from the heat, stir in the crème fraîche and chives, if using, and season.

Toast the bread on both sides, place on a warmed plate and top with the mushrooms.