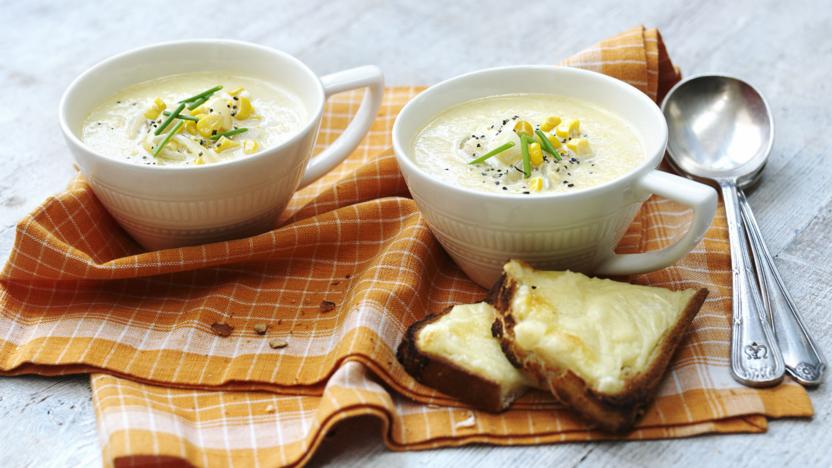 This creamy sweetcorn soup is perfect for a weekend lunch, serve with slices of cheese on toast to make it more filling.

Method
Heat the olive oil with the butter in a frying pan over a medium heat. Once the butter has melted add the garlic, onion and potato and sauté for five minutes, until softened.

Add the sweetcorn and continue to cook for two more minutes.

Add the stock, bring to the boil, then reduce the heat to simmer for five minutes, until the potato has cooked through.

Stir in the cream and season, to taste, with salt and freshly ground black pepper, then pour into a food processor and blend until smooth.

To serve, pour into a warm bowl and garnish a sprinkle of chives.