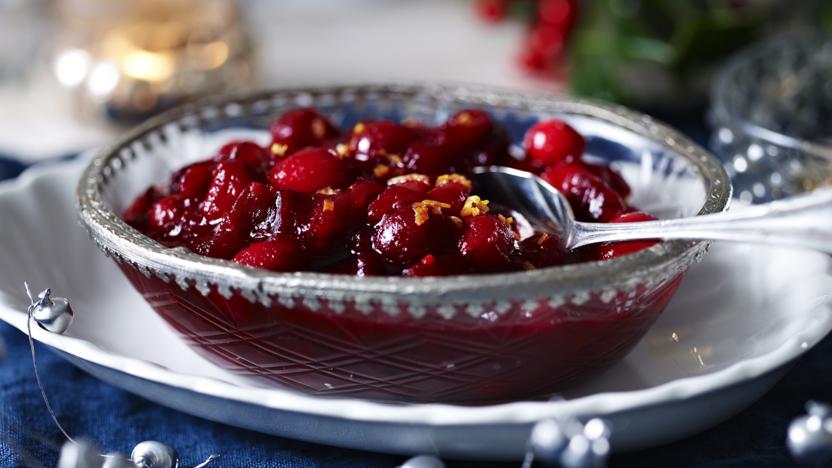 A four ingredient, simple cranberry sauce recipe to go with all your festive mains!

For best results make this cranberry sauce a few days in advance to let the flavours mingle. You can also add a little port, if liked.
Method
Bring the sugar and orange juice to the boil in a large saucepan. Stir in the cranberries and zest, if using, and simmer for 5 minutes or until tender but holding their shape. Frozen cranberries will take longer than fresh. Refridgerate until needed, it will thicken as it cools.

Remove from the fridge an hour before serving, see the tips section for freezing information.
Recipe Tips
The sauce will keep in the fridge for up to one week and can be frozen if it is more convenient to make it further in advance. Defrost for 24 hours at room temperature.