These pancakes are made with chickpea flour and topped with a tasty crab mix and zesty mayo.

Ingredients
For the pancake batter
For the crab mixture
For the brown crab mayo
Method
To make the pancakes, combine all the batter ingredients with 300ml/10fl oz water, or enough to make a thin batter, in a bowl and whisk vigorously. Heat a small amount of vegetable oil in a large frying pan and when hot, ladle in a quarter of the batter and swirl to create a 2mm thick pancake. Cook on a medium–high heat until golden brown, flip over and cook, then repeat to create four pancakes in total. Keep each pancake warm as you cook.

To make the crab mixture, mix the white crab meat, ginger, spring onion, coriander and chillies in a large bowl. Stir in the lemon juice, to taste, and season with salt and pepper.

To make the brown crab mayo, add the brown crab meat, egg yolk and Dijon mustard to a food processor and slowly start to mix. Very gradually add the mayonnaise and slowly mix. Pour in lemon juice and season with salt.

Serve the pancakes with the crab mixture on top and the mayo on the side. Garnish with coriander and lettuce. Store any leftover mayo in the fridge and consume within 1 day.
This recipe is from...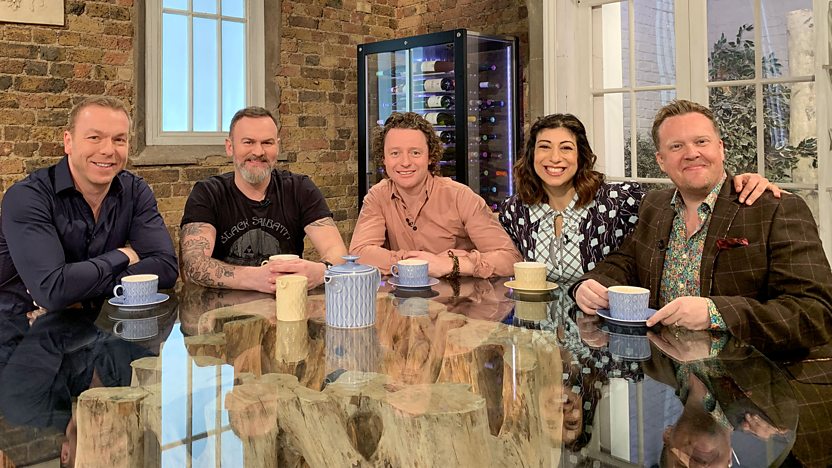 Saturday Kitchen
07/03/2020