Preparation time
less than 30 mins
Cooking time
less than 10 mins
Crab cakes flavoured with sweet chilli sauce, chives and cheese. Try them with salad as a light lunch or make smaller patties for a starter.
Preparation time
less than 30 mins
Cooking time
less than 10 mins
Method
Fill a large pan with salted water and bring to the boil. Add the potatoes and cook until soft. Drain and mash.

In a bowl, combine the crab meat, mashed potatoes, cheese, egg, spring onion, chives and lemon zest. Season to taste with salt and freshly ground black pepper. Add the sweet chilli sauce and stir through.

Dust your hands and a work surface with flour. Use your hands to pat the mixture into little circular cakes.

Fry the cakes in the butter until golden-brown on each side. This should take about 2-3 minutes on each side

Serve immediately with a side salad.
Related Recipes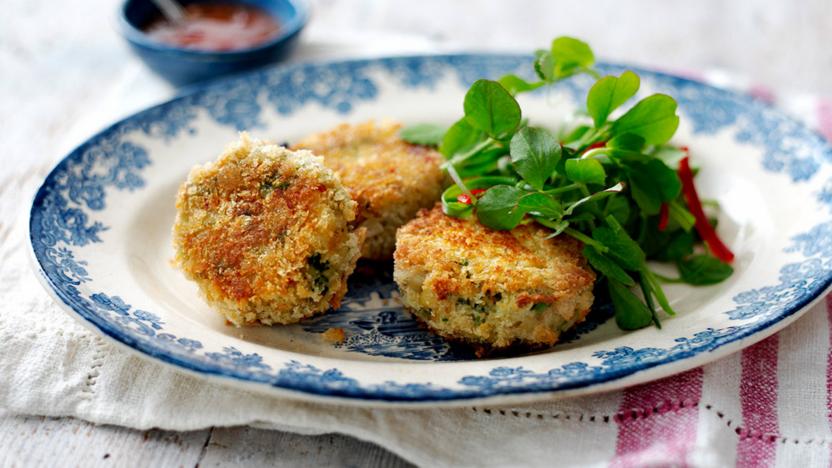 See more fish cakes recipes (44)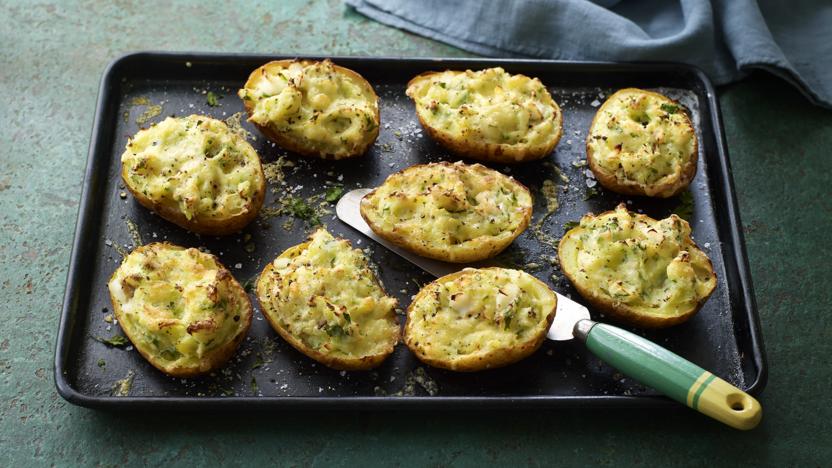 See more potato recipes (571)
This recipe is from...
Recipes from this episode