Crab broth with cod and crab fritters
A lighter alternative to a crab bisque for a sophisticated meal for two.

Ingredients
For the fritters
Method
To make the broth, heat the oil in a large pan and sweat the vegetables, spices and aromatics for 10 minutes, add the vermouth and reduce the volume of the liquid by half.

Add the crab shells and the tomatoes. Cover with water and simmer for 1 hour.

Ladle off the stock carefully and strain through a fine sieve into a clean pan. Taste and season. Keep warm.

Preheat the oven to 220C/200C Fan/Gas 7. Heat an ovenproof frying pan with a dash of olive oil. Once hot, fry the cod flesh-side down until a golden crust forms. Turn the cod over, then bake for 6–8 minutes. Remove the cod from the oven and rest for 3–5 minutes.

Meanwhile heat a dash of oil in the pan and sauté the spinach until wilted.

Peel off the skin and flake the cod into chunks.

Fill a deep-fat fryer or a large, deep, heavy-bottomed pan two-thirds full with the oil. Heat to 180C (a cube of bread should turn brown in one minute when dropped in.) CAUTION: Hot oil can be dangerous. Do not leave unattended.

To make the fritters, mix the ingredients together to make a loose batter. Fry spoonfuls of the batter for 3 minutes on each side, until golden and heated through. (You may need to do this in batches.) Drain on kitchen paper.

To serve, spoon the spinach into warmed serving bowls, pour over the crab stock, flake in the cod and top with the crab fritters.
This recipe is from...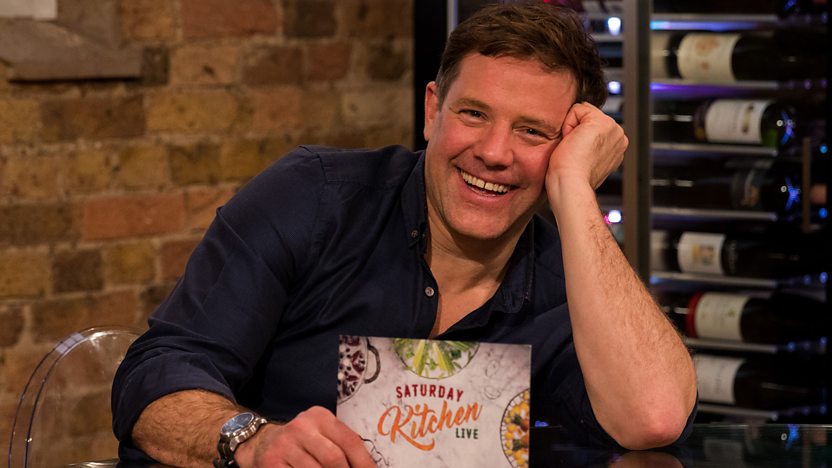 Saturday Kitchen
02/03/2019