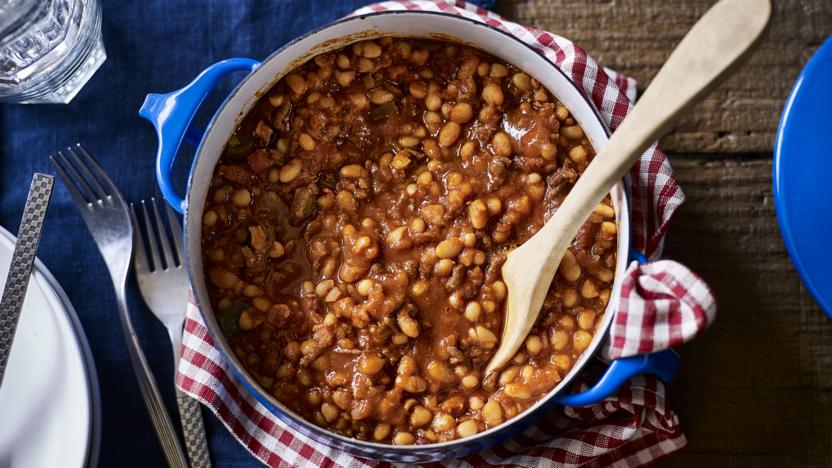 This dish is popular in the south west of the USA and has a flavour similar to baked beans but with a spicy twist. Delicious served with Cowboy meatballs.


Method
Heat the oil in a large stockpot or casserole. Add the bacon, onion and pepper and fry for 10 minutes, or until the fat has rendered out of the bacon and the onion and pepper are caramelising. Let the bottom of the pan build up a bit of a crust as this will add to the flavour.

Add the beef and fry until it is well browned. Add the garlic, mustard powder and cloves, then pour in the bourbon and stir to loosen the crust on the bottom of the pan. Stir again vigorously until the crust has disappeared. Add the passata, sugar, molasses and hot sauce. Stir to combine then add the beans and stock. Season generously with salt and pepper and simmer, stirring very regularly to stop it catching on the bottom, for about 25 minutes. The sauce should be well reduced and thick and the beef should be cooked through.
This recipe is from...
Recipes from this episode