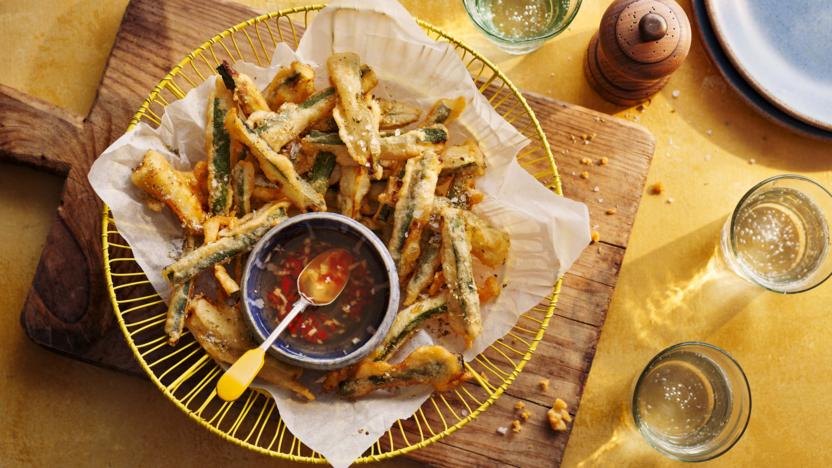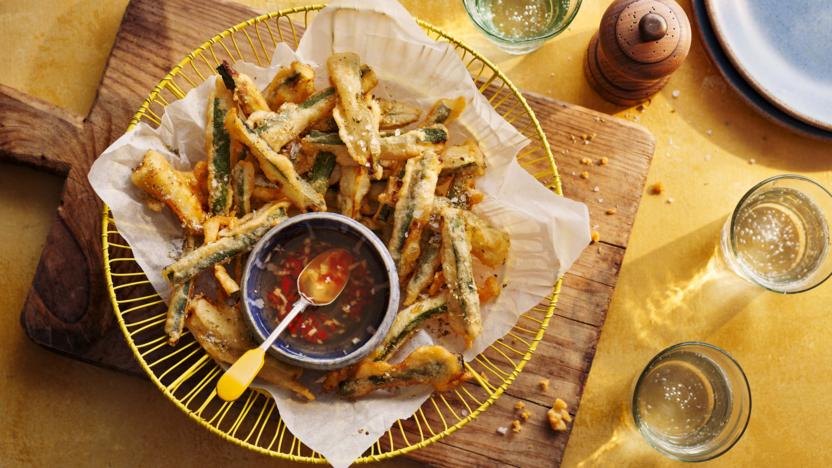 Dunk crispy, golden courgette fries in a sweet and spicy vinegar dip for a classic salt and vinegar vibe.
Ingredients
For the vinegar dip
For the courgette fries
Method
Whisk together the ingredients for the vinegar dip and set aside.

To make the batter, whisk the flour and a pinch of salt with 50ml/2fl oz cold water in a bowl until it forms a smooth paste.

Heat 1cm/½in of sunflower oil in a large, deep saucepan over a medium-high heat until it reaches 180C. The oil is hot enough when a cube of bread turns golden brown in around 15 seconds.

Add half of the courgettes to the batter and toss to coat. Gently lift them out using a slotted spoon, shaking off the excess batter.

Add the battered courgettes to the hot oil, spreading them out so they don't stick together. Fry for around 5 minutes, turning halfway. Transfer to a plate lined with kitchen paper whilst you batter and cook the remaining courgettes.

Sprinkle the courgette fries with sea salt and oregano, and serve with the vinegar to dip.