Courgette and mint frittata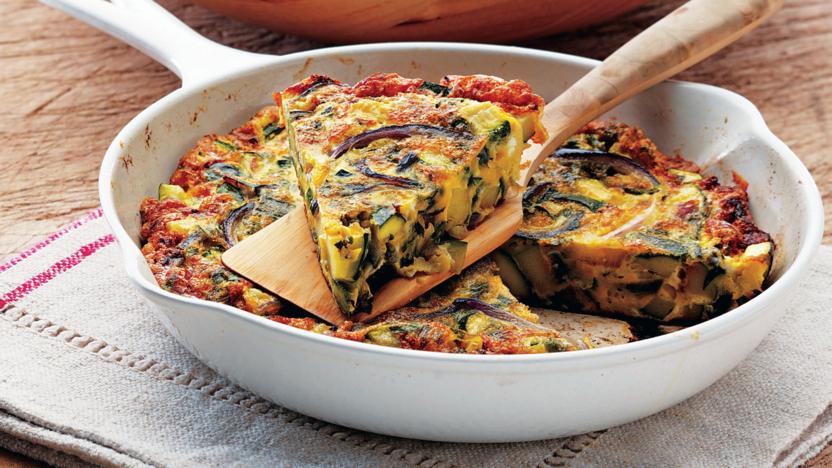 Frittatas are perfect for a quick brunch or light lunch. Add some courgette and mint for extra flavour and to help you get your five a day.

This meal is low calorie and provides 256 kcal, 13g protein, 3.5g carbohydrate (of which 3g sugars), 21.4g fat (of which 4.3g saturates), 1.6g fibre and 0.3g salt per portion.
Method
Heat the oil in a large, nonstick frying pan with a flameproof handle. Add the onion and courgettes and fry over gentle heat for 5 minutes, or until lightly browned and just cooked.

Preheat the grill to a hot setting.

Beat together the eggs, 2 tablespoons of water and chopped mint. Season with salt and freshly ground black pepper.

Add the egg mixture to the frying pan. Cook, without stirring, for 4-5 minutes, or until the frittata is almost set and the underside is golden brown.

Transfer the pan to a hot grill and cook for 3-4 minutes until the top is golden and the frittata is cooked through.

Cut into wedges and serve.