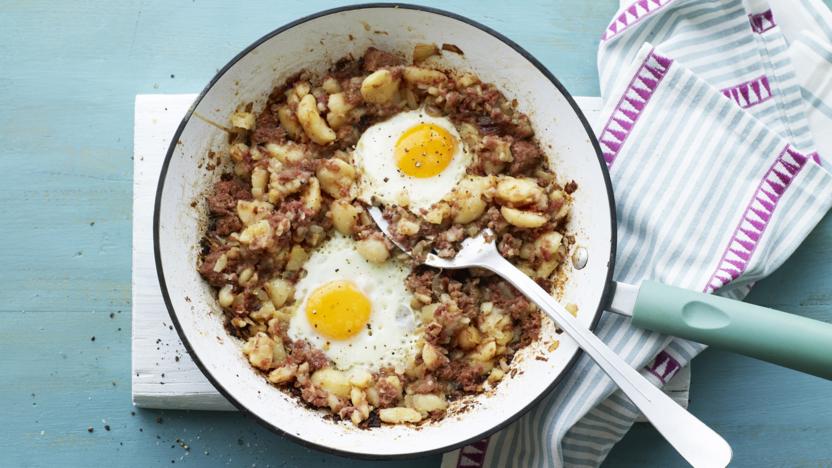 Have this cheap and cheerful store-cupboard-ingredient recipe up your sleeve for a last-minute brunch or lunch for two.

Each serving provides 480 kcal, 28g protein, 35g carbohydrates (of which 8g sugars), 24g fat (of which 6.5g saturates), 5g fibre and 1.8g salt.
Method
Heat the oil in a medium frying pan or wide-based saucepan and gently fry the onion for 3–4 minutes, or until lightly browned.

Add the potatoes and use a potato masher to roughly crush them. Fry over a medium heat for 5 minutes, or until the onion is softened and the potatoes are hot and browned in places, stirring regularly.

Add the corned beef and break up roughly with a spoon. Cook for 3–4 minutes, or until hot, stirring occasionally.

Make two holes in the corned beef and potato mixture and break an egg into each one. Fry for 2–3 minutes, or until the whites are set but the yolks remain runny.

Serve heaps of the corned beef hash on warmed plates, topped with the fried eggs. Shake Worcestershire sauce over and season with pepper.