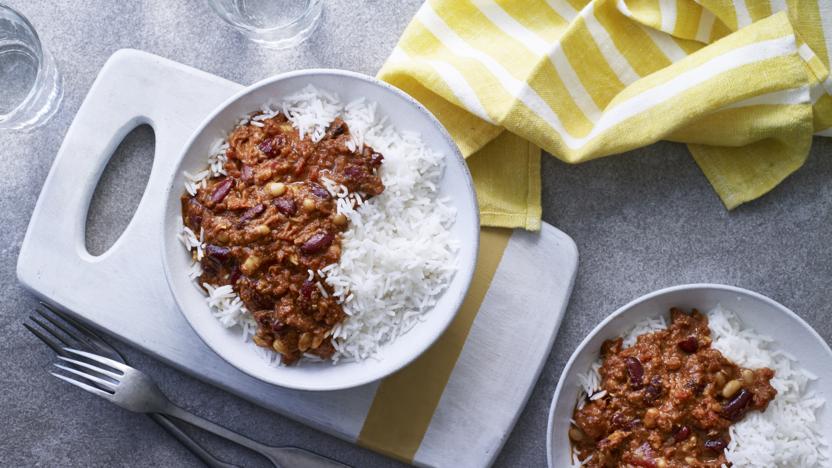 This is a meal that all the family will enjoy and the recipe can be adapted easily to suit a range of preferences – exchange the wine for tea if serving to children.

Method
Heat the oil in a large saucepan over a low heat and add the onion and garlic. Cook for a few minutes until slightly softened and then add the corned beef and both tins of beans. Pour in the tomatoes and add the paprika and cumin. Season with salt and pepper, stir and increase to a medium heat. Cook, stirring gently, for 7–8 minutes and then reduce the heat.

Add the wine and chocolate, if using, and continue cooking for 16–18 minutes, until glossy, dark and smelling fantastic. Serve hot with the rice.
Recipe Tips
This can be frozen in a sealable container for up to 3 months.
This recipe is from...
Recipes from this episode