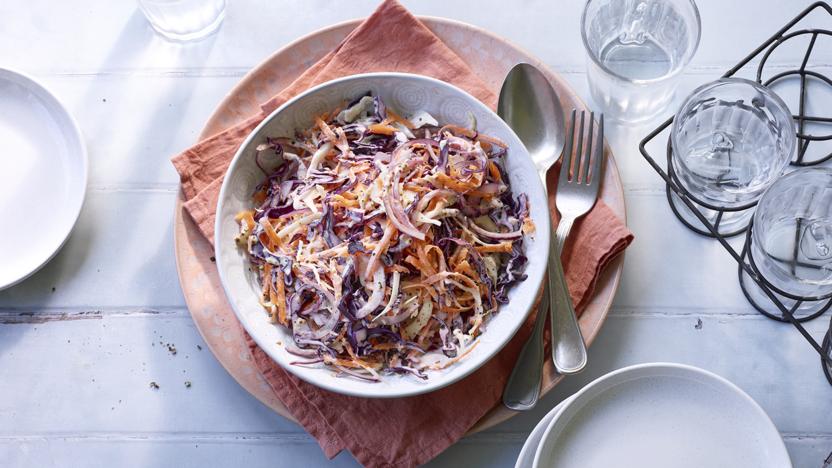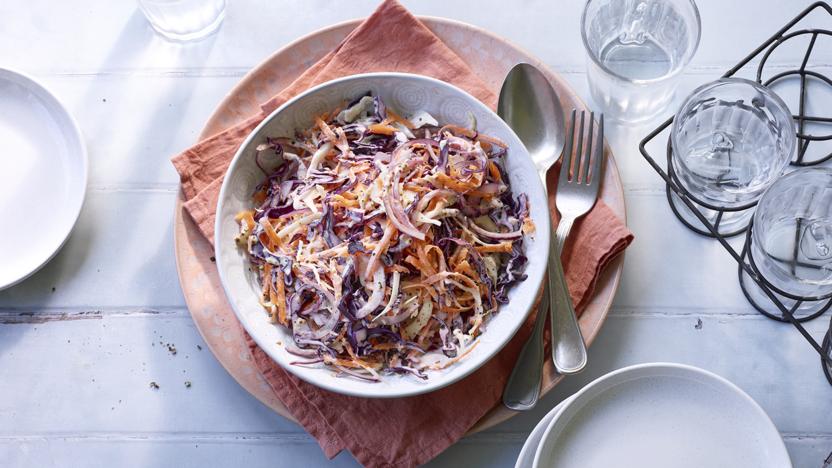 When a coleslaw recipe is this easy, you need never buy it ready-made again. Feel free to try adding other crunchy veg like fennel, celery or celeriac. You can stir in fresh herbs or swap the mustard for a chilli sauce.
Method
Put the chopped cabbage, carrot and onion into a big bowl.

In a smaller bowl, mix together the mayonnaise, lemon juice, vinegar and wholegrain mustard. Season with salt and freshly ground black pepper and stir to thoroughly combine. Pour over the vegetables.

Toss the slaw with the dressing. Serve immediately or cover and leave in the fridge for up to 2 days until ready to use.