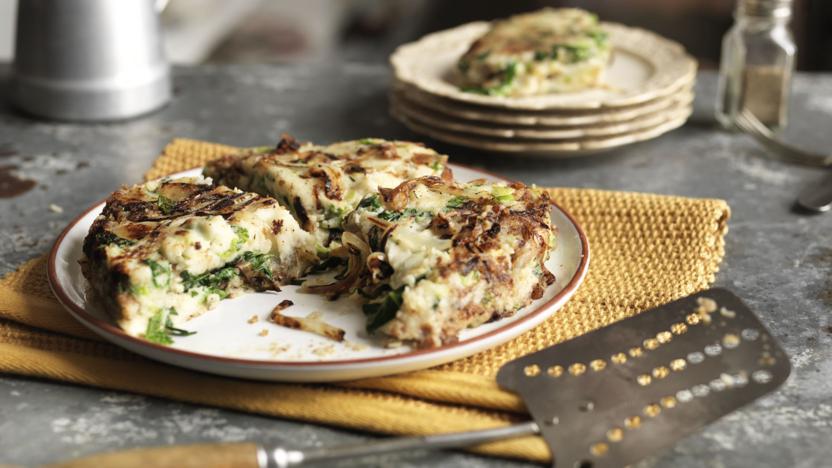 Look for floury potatoes - otherwise known as baking potatoes - as they have a lower moisture content and are perfect for the mash in this classic colcannon dish.
Method
Sieve or mash the potatoes and mix with the cabbage and cream. Season well with salt and pepper.

Fry the onion in the fat over a moderate heat until it is soft and beginning to brown.

Using a spatula, press half the potato and cabbage mixture in an even layer on to the onion and fry for 4-5 minutes until it is well browned and crispy underneath.

Cut the mixture into 4 quarters with the spatula or palette knife and turn them over carefully so that the crispy bit is uppermost. Press the remaining potato and cabbage mixture on to the first layer and after a few more minutes, cut and turn again.

When the bottom is again browned, you will have a crispy top too, a crispy bottom, and a crispy layer in the middle.