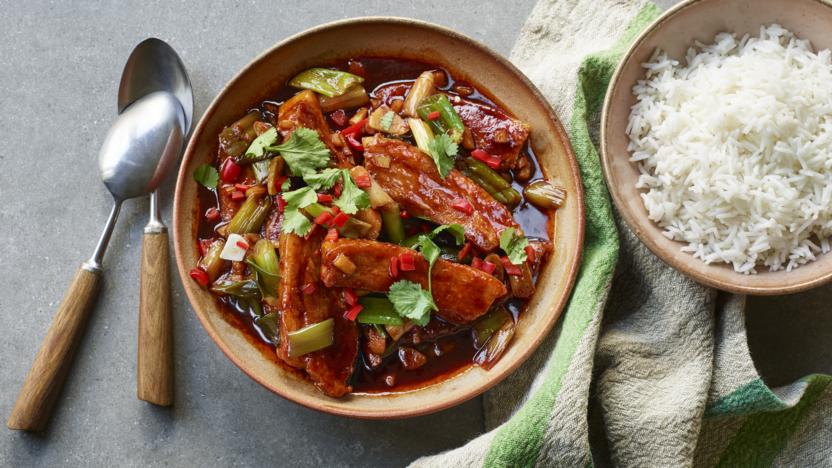 Allow some time to make these sweet, sticky, cola pork slices – they're worth it.

Ingredients
For the cola pork
For the cola sauce
Method
Put the pork belly strips in a saucepan and cover two-thirds of the way up the pan with boiling water. Add a pinch of salt and bring to a simmer. Cook for at least 15 minutes, but ideally 40 minutes, topping up with water when needed. Drain and pat dry on a clean tea towel.

To make the cola sauce, mix the ingredients together in a bowl and set aside.

To finish cooking the pork, heat the oil in a wok or large frying pan over a medium-heat. Add the pork and fry on one side for about 2 minutes, or until well browned, then flip over and cook on the other side until browned and crisp. (Take care as the fat may spit.)

Add the chopped garlic, ginger and spring onions and fry with the pork for 10–20 seconds, stirring and tossing together. Pour over the cola sauce and boil vigorously for 1–2 minutes, turning the pork to coat in the sticky sauce.

Serve topped with fresh coriander and sliced chillies with rice or noodles alongside.
This recipe is from...
Recipes from this episode