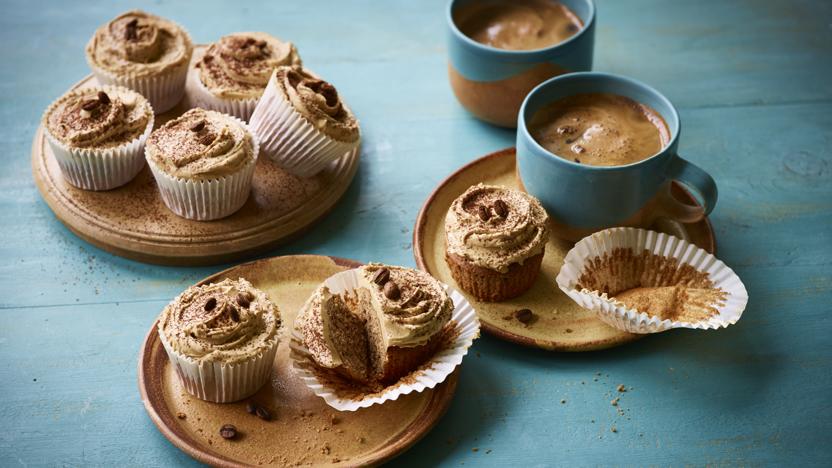 A little brown sugar and ground nuts help to keep these coffee cupcakes really moist – not to mention the generous dollop of fluffy coffee icing on top!
Ingredients
For the coffee cupcakes
For the icing
Method
To make the cupcakes, preheat the oven to 190C/170C Fan/Gas 5 and line a 12-hole muffin tin with paper cases.

Place the sugars, flour, ground nuts, cocoa, baking powder, melted butter and eggs in a large bowl. Pour the coffee into the bowl too. Beat with an electric whisk until smooth.

Divide the mixture between the paper cases and bake for 16–18 minutes until risen and springy to the touch. Leave to cool for a few minutes then transfer to wire racks to cool completely.

To make the icing, put the butter in a large bowl then sift in the icing sugar. Mix the coffee, vanilla and milk in a small bowl or jug and pour into the butter mixture. Beat for a few minutes with an electric whisk until pale and fluffy.

Swirl or pipe some icing on top of each cupcake, then decorate with a few coffee beans and a dusting of cocoa powder.