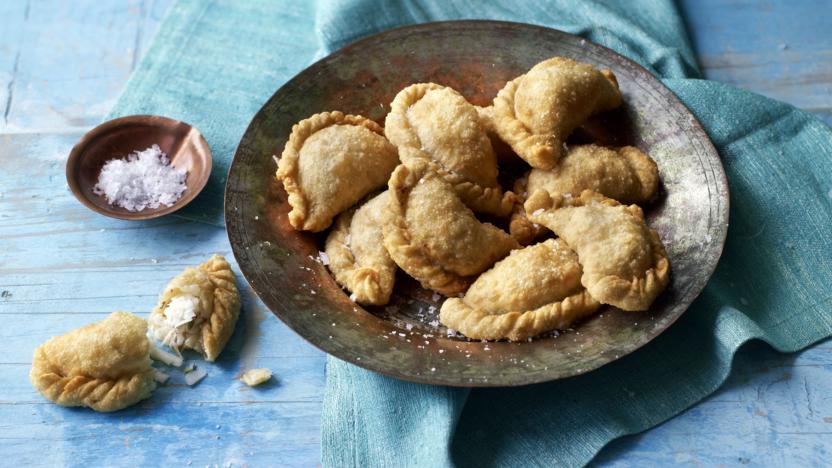 Give samosas a surprising twist with coconut and fennel. They're super-easy to make!
Method
Put the flour, 200ml/7fl oz water and a pinch of salt in a large bowl and mix together to form a dough. Knead it for 1–2 minutes. Flour a work surface and roll out the dough until it is very thin. Cut out circles using a 6cm/2½in round cutter.

Put the coconut, clarified butter, fennel and a pinch of salt in a large pan. Bring to a simmer, then cook for 4–5 minutes, or until it's completely dry. Set aside to cool.

Divide the filling between the dough circles. Fold the dough over the filling to enclose it, pinching the edges to seal. Roll and fold the edges.

Heat the oil in a heavy-bottomed frying pan or deep-fat fryer until a breadcrumb sizzles and turns brown when dropped into it. (CAUTION: hot oil can be dangerous. Do not leave unattended.)

Fry the samosas in batches for 4–5 minutes, or until they turn golden-brown. Remove with a slotted spoon and drain on kitchen paper. Sprinkle with salt and serve.