Coconut and ricotta pancakes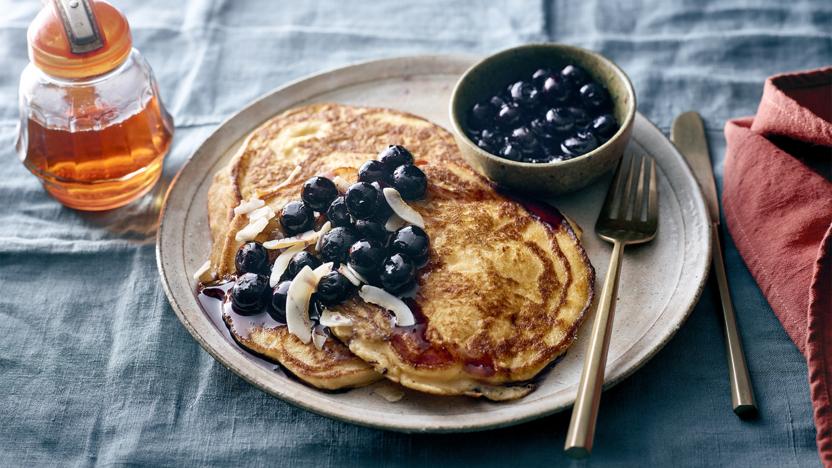 Light and fluffy ricotta pancakes served with fresh blueberries, toasted coconut flakes and a drizzle of maple syrup.



Method
Mix the ricotta, egg yolks, coconut milk, flour, polenta and baking powder together in a bowl to make a smooth pancake batter.

Whisk the egg whites until stiff peaks form when the whisk is removed from the bowl. Fold the egg whites gently through the ricotta mixture.

Heat the oil and butter in a non-stick frying pan over a medium heat and add heaped tablespoons of the mixture allowing room for spread. Cook for a few minutes on each side, until nicely coloured and cooked through. Keep the cooked pancakes warm while you use up the remaining mixture.

Cook the blueberries with 2 tablespoons of maple syrup in the frying pan over a low heat for 4-5 minutes, until the blueberries have softened and glazed in the maple syrup.

Serve the pancakes with the softened blueberries, toasted coconut flakes and the remaining maple syrup. 
This recipe is from...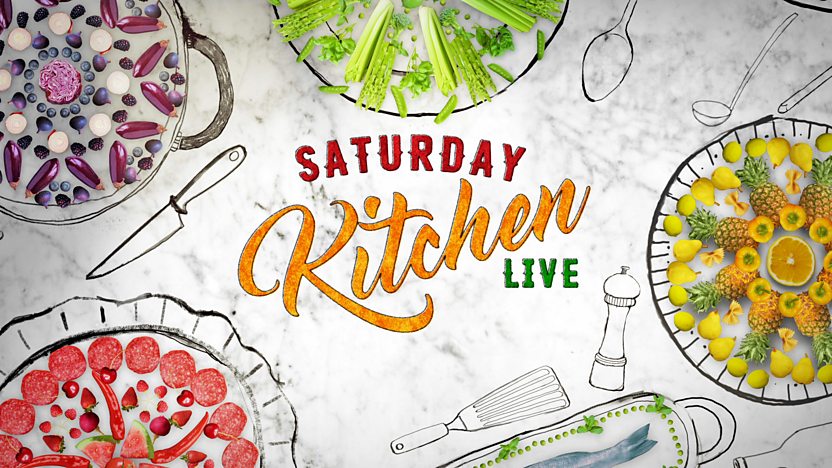 Saturday Kitchen
13/02/2021
Recipes from this episode