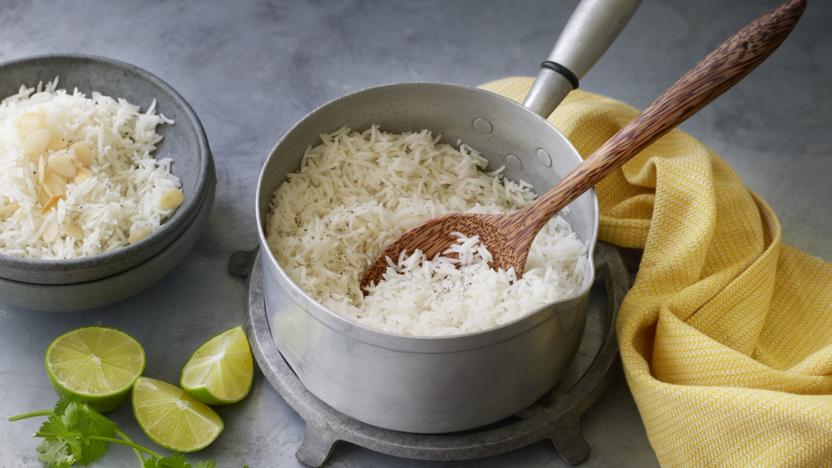 Coconut rice goes well with all sorts of cuisines, from the Caribbean to South-East Asia. It's particularly good with a Thai green curry.
Method
Wash the rice well under cold running water to remove any excess starch and transfer to a saucepan with a tight-fitting lid.

Mix the coconut milk and stock together and pour it over the washed rice.

Cover the saucepan with a lid and bring the rice to a boil on a high heat.

Once vigorously boiling, change to a low heat, cover with the lid and simmer for 10 minutes, or until the water level is the same as the top of the rice.

At this point, turn the heat off and leave the rice to rest for 10 minutes, keeping the lid on. Use a wooden spoon to fluff up the rice before serving. Add salt, sugar and pepper to taste.