Prawns with coconut, chillies and mustard seeds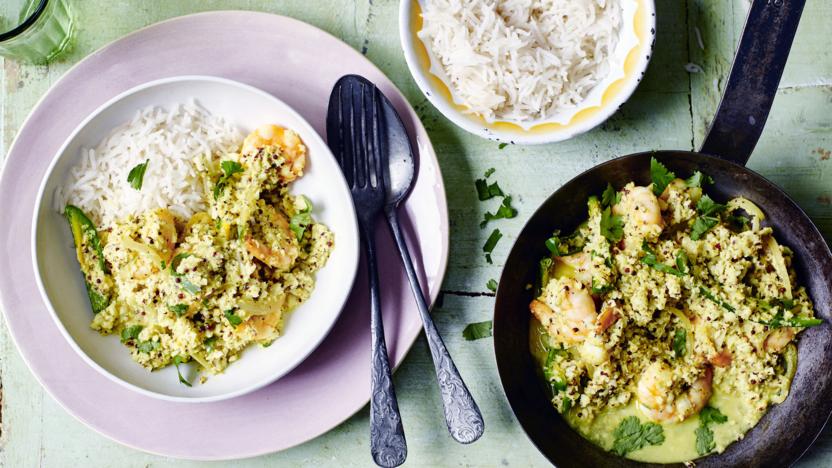 This is a popular dish in Bengal, where of course both prawns and coconut abound. It's normally served in a whole green coconut there, but that's a bridge too far for us. I would suggest serving it, as in Bengal, as a little course in its own right, but it's also delicious with some rice and flatbreads.

Method
Put the mustard seeds into a mini-food processor and add two tablespoons of water. Blend for a minute and then add another two tablespoons of water and continue blending until the seeds start to break up (this can take a minute or two of persistent blending; add more water if you're having trouble). Keep blending until you have a rough paste that resembles wholegrain mustard, adding a splash more water if needed. Set aside.

Heat the vegetable oil in a heavy-based saucepan or karahi over a low-medium heat. Add the onion and fry for 10 minutes. Add the blended mustard paste, turmeric, coconut milk, grated coconut and salt. Bring to a boil then simmer for 4-5 minutes.

Add the prawns and green chillies and simmer for a further 3-4 minutes, or until the prawns are pink and cooked through. Scatter with coriander and serve.
This recipe is from...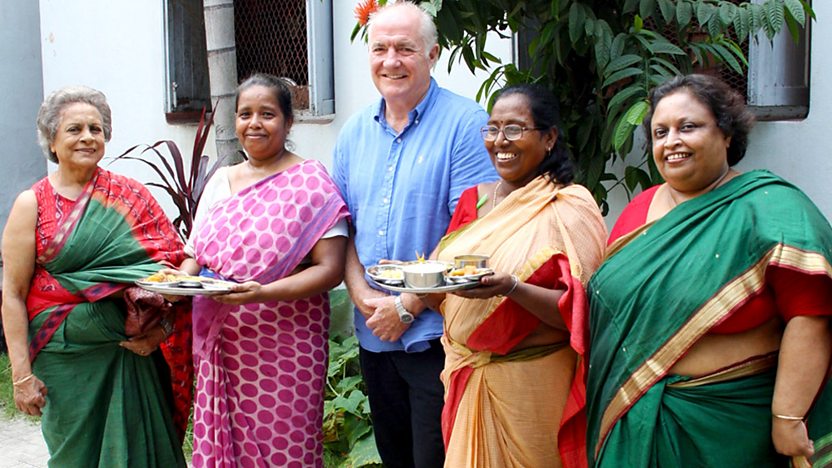 Rick Stein's India
Episode 1
Recipes from this episode