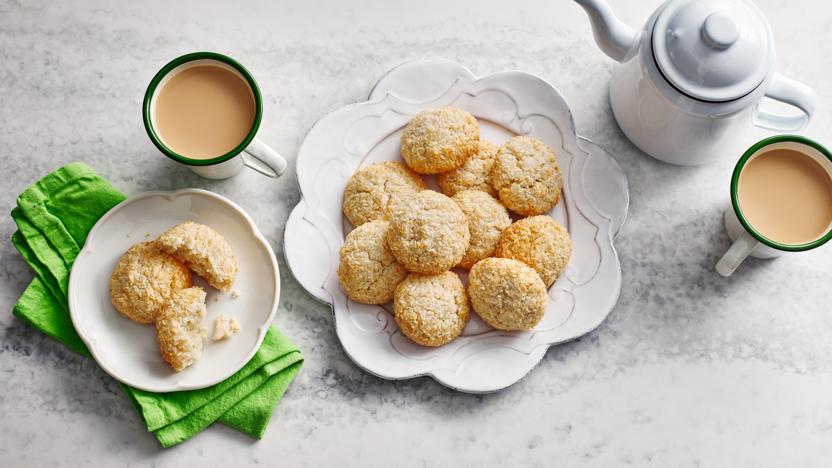 These amaretti-style coconut biscuits are a perfect sweet treat – and also free from dairy and gluten.
Method
Preheat the oven to 180C/160C Fan/Gas 4 and line a baking tray with baking paper.

Mix together the ground almonds, desiccated coconut, sugar and salt in a bowl and set aside.

In a separate bowl, whisk the egg whites to stiff peaks. Spoon the egg whites into the dry ingredients and fold in gently until you have a thick paste.

Pour the extra coconut into a shallow dish. Roll out 12 balls from the paste and roll each one in the coconut. Place the balls on the baking tray, approximately 2cm/¾in apart, as they will expand while cooking. Dust lightly with the icing sugar and bake for 18–24 minutes until the coconut starts to brown. Leave to cool completely on the tray before serving.
Recipe Tips
You can buy egg whites in a carton from many large supermarkets. If using whole eggs, you will need approximately 3–4 eggs (depending on size) to get 100g egg whites.