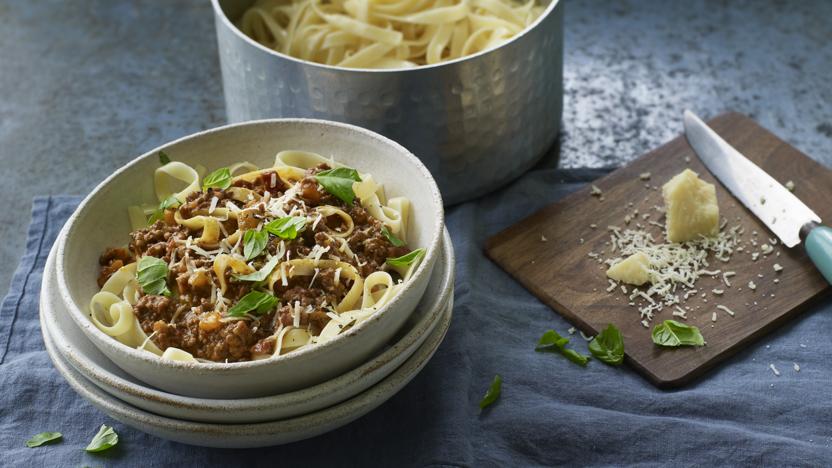 Gennaro Contaldo proves you can make an authentic Bolognese in a slow cooker. A little browning in the morning will result in this family favourite when you get home.

Method
Heat the oil and butter in a large saucepan. Add the onion, celery, carrot and pancetta and cook on a gentle heat for 10 minutes, or until the onion has softened. Add the mince and brown all over. Increase the heat, add the wine and cook until evaporated. Dilute the tomato purée in the stock and stir into the meat. Bring to the boil.

Transfer the mixture to a medium slow-cooker pot. Cover and cook on a low setting for 8–9 hours. Stir in the milk and cook for 10 minutes before serving. For a large slow-cooker pot, you can make double the quantity, but cooking times remain the same.

If cooking on the hob, instead of transferring to a slow cooker, reduce the heat to low, cover with a lid and cook on a gentle heat for 2 hours, checking and adding a little extra stock from time to time to prevent the sauce from drying out. You will need an extra 150ml/5fl oz of stock. About 10 minutes before the end of the cooking time, stir in the milk.

Serve with freshly cooked tagliatelle, sprinkled with Parmesan.