Tarragon chicken blanquette
Preparation time
less than 30 mins
Chicken with tarragon in a creamy mushroom sauce is a classic dish, served with garlicky fried potatoes. Delicious!

Preparation time
less than 30 mins
Ingredients
For the poached chicken
For the sauce
For the potatoes
Method
For the chicken, place the chicken into a large saucepan and cover with 2.2 litres/3½ pints water.

Add the carrot, onion, garlic, and thyme and bring to a gentle boil, then turn down to a simmer and cook for 1¼ hours.

When the chicken is tender turn off the heat. Set up a large sieve or colander over a large bowl. Strain the contents of the pan through the sieve. The bowl will collect the cooking liquor. Measure out 1 litre/1¾ pints of the liquor for the sauce and set aside.

Let the chicken cool slightly, until cool enough to handle, and using forks, pick the chicken meat from the bones. Set the chicken aside until needed. Discard the strained onion, carrot, garlic and thyme in the sieve.

For the sauce, heat a thick based saucepan over a medium heat, melt the butter, then add the flour and keep stirring until the butter has been completely absorbed.

Gradually whisk in the reserved chicken liquor and keep stirring until all the liquor has been added.

Remove the pan from the heat, and allow to cool for a minute.

Whisk the egg yolks and cream together in a bowl then gradually add to the sauce, mixing well as you pour. Make sure the pan is off the heat at this point, otherwise the eggs will cook too quickly and curdle the sauce.

Heat another frying pan over a medium heat, add a little more butter and the onions and cook until coloured slightly. Then add the mushrooms and cook for a further two minutes.

Tip the fried onions and mushrooms into the sauce, still off the heat. Stir in the tarragon then add the chicken. Check the seasoning, adding salt and freshly ground black pepper, to taste.

For the potatoes, heat a frying pan until medium hot, add the butter and oil and heat until foaming.

Add the potatoes and cook for 10 - 12 minutes until golden brown on all sides and just tender.

Add the garlic and cook for another 30 seconds then season with salt and black pepper. Stir the parsley through the potatoes.

To serve, place a couple of pieces of chicken onto each serving plate and spoon over the sauce. Pile some potatoes alongside.
This recipe is from...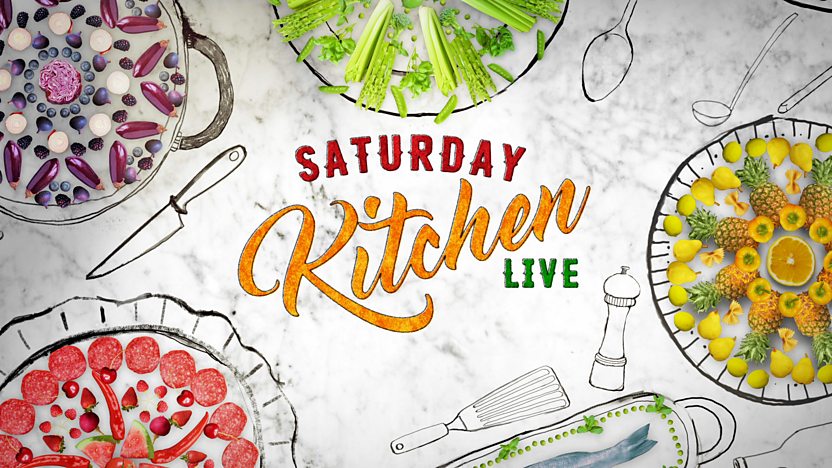 Saturday Kitchen
28/04/2012