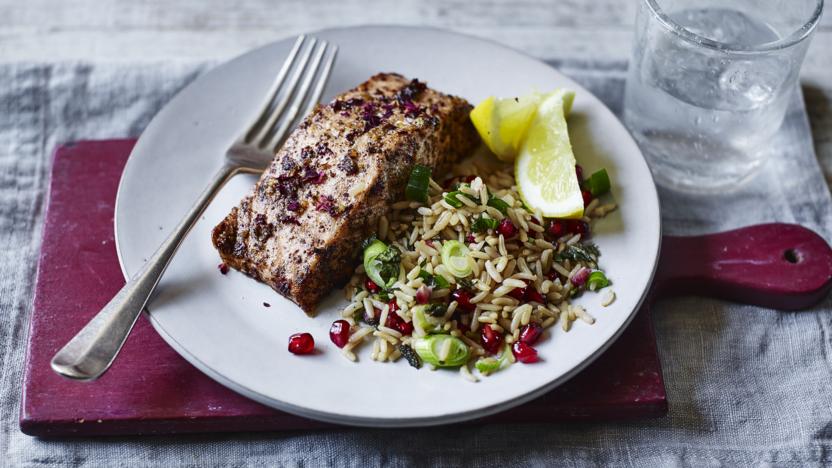 Sumac and dried lime powder pack a citrus punch that will brighten any piece of fish. Serve with a fattoush salad or Persian herb rice - or both.
Method
Preheat the oven to 200C/180C Fan/Gas 6. Line a baking tray with baking paper.

Combine the ground rose petals, spices, orange zest and lime zest in a small bowl. Add the olive oil and stir well to form a wet marinade for the salmon.

Rub each salmon fillet well with the marinade and place on the tray. (At this stage you can cover with clingfilm and leave overnight in the refrigerator to marinate, if you wish). Once all the fillets are well coated in the marinade, season generously with sea salt and black pepper.

Bake for 10-12 minutes, or until the fish is cooked through. Serve with lemon wedges.
Recipe Tips
If possible use a fan assisted oven for this recipe, as a higher heat gives better results.