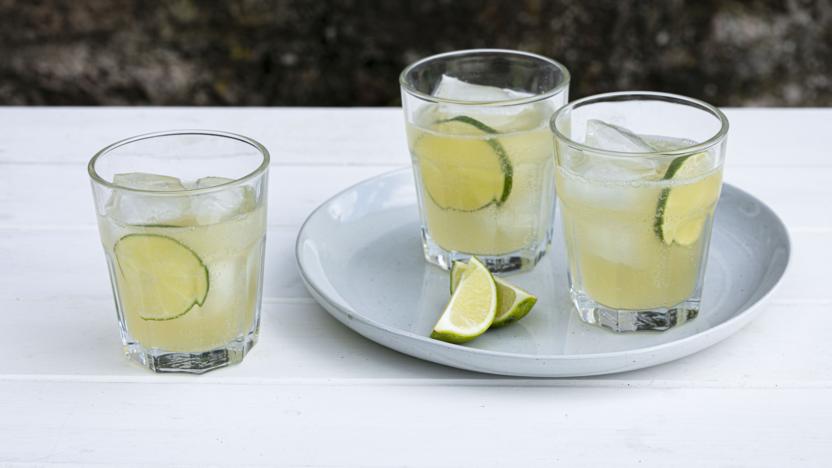 This feisty, gingery cider cocktail is really refreshing and not too sweet. Just the thing when summer nights begin to get chilly. Add a little more cider to bring out the apple flavour.
Method
To make the ginger syrup, put the sugar in a jam jar with a tight fitting lid. Pour over the boiling water. Put the lid on securely, pick up the jar with a tea towel to protect your hands and shake to dissolve the sugar. Add the finely grated ginger to the jar and set aside to steep and cool for at least an hour but preferably overnight.

To make the cocktail, add a handful of ice to a large tumbler, then add the remaining ingredients and stir. You can make it more gingery or more appley, to taste.
Recipe Tips
You can easily make this drink non-alcoholic by swapping in fizzy apple juice for cider and omitting the gin. This recipe can be doubled or tripled and made in a jug.