Christmas veggie Wellington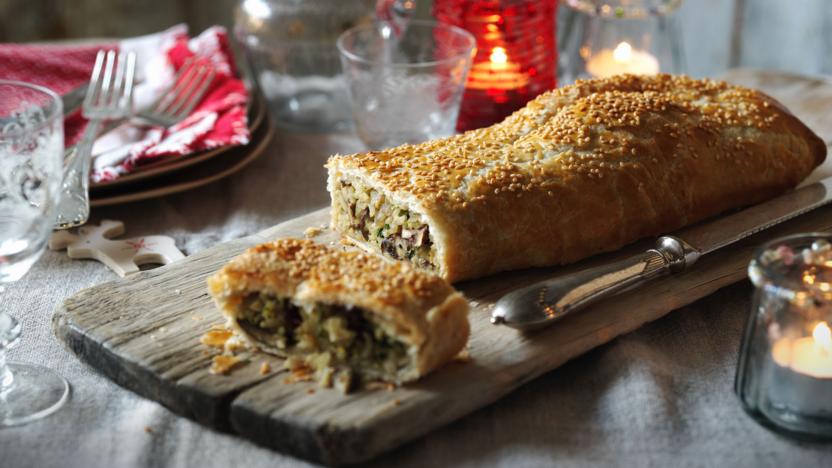 A show-stopping alternative to beef Wellington, this vegetarian recipe will have everyone asking for another slice.
Ingredients
For the filling
For the pastry
Method
Preheat the oven to 200C/400F/Gas 6.

Combine the cooked rice, turmeric and lemon zest and set aside, covered, in the refrigerator.

Heat the butter in a frying pan over a medium heat, add the onion and mushroom and fry for 3-4 minutes, or until softened. Set aside to cool.

Stir in the cooked rice, herbs, cranberries and hard-boiled eggs until well combined. Season, to taste, with salt and freshly ground black pepper.

For the pastry, cut a 40cm x 20cm/15in x 8in rectangle from the puff pastry.

Spoon the rice mixture down the centre of the pastry. Bring the sides of the pastry together and seal. Brush all over with beaten egg and chill for 30 minutes.

Sprinkle the pastry parcel with sesame seeds and bake in the oven for 30 minutes, or until crisp and golden-brown.

To serve, place one slice of the Wellington onto each of six serving plates. Pour over vegetarian gravy.