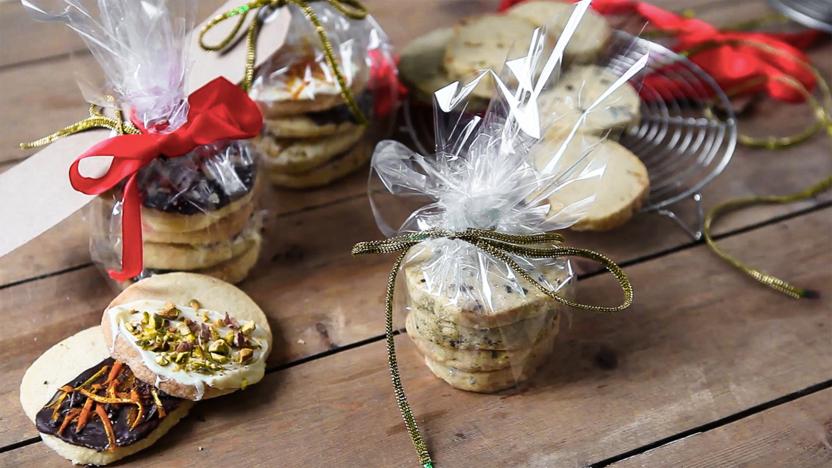 Preparation time
less than 30 mins
Cooking time
10 to 30 mins
Serves
Makes 14 shortbreads
These Christmas cookies are very easy so they are perfect for the children to make or to give to friends and family as Christmas gifts.
Preparation time
less than 30 mins
Cooking time
10 to 30 mins
Serves
Makes 14 shortbreads
Ingredients
For the white chocolate and pistachio
For the chocolate and orange
For the chai
Method
Beat together the sugar and butter in a large bowl until pale and fluffy. Stir in half the flour until combined then add the remaining flour and use your hands to bring it together. Add your chosen fillings and use your hands to bring the dough into a rough ball.

Roll the dough into a fat sausage, roughly 5cm/2in in diameter. Wrap tightly in cling film and refrigerate for at least 1 hour or until solid. See tip for freezing advice.

Preheat the oven to 200C/180C Fan/Gas 6 and line a baking tray with baking paper.

Unwrap the cling film and slice the sausage into 14 rounds, roughly 2cm wide. Place onto the lined tray and cook for 15–20 minutes or until the edges are beginning to brown but the tops have no colour.

Leave to cool slightly and enjoy. These will keep well for at least 1 week in a sealed container, but the fresher they are the better.
Recipe Tips
You can choose whatever chocolate, fruit zest and chopped nuts that you like the most.
If you don't have chai teabags, use 1 tsp each of cinnamon, all-spice and nutmeg.
You can freeze the rolls for as long as you like and slice off the cookies and bake as required.
Related Recipes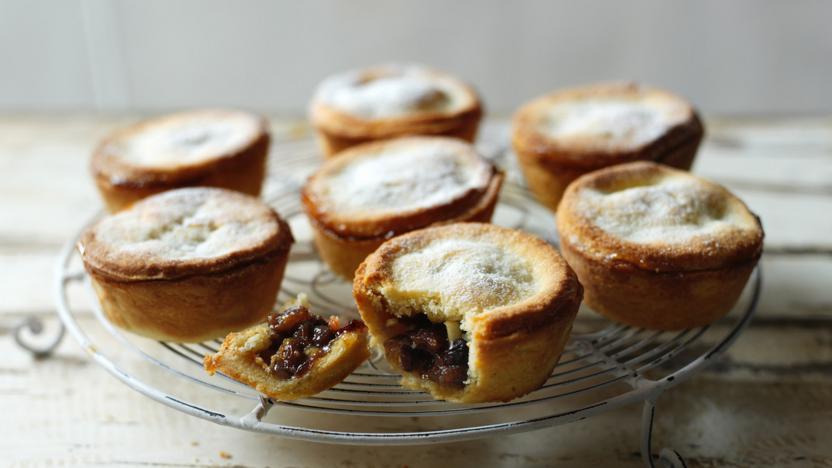 See more Christmas baking recipes (56)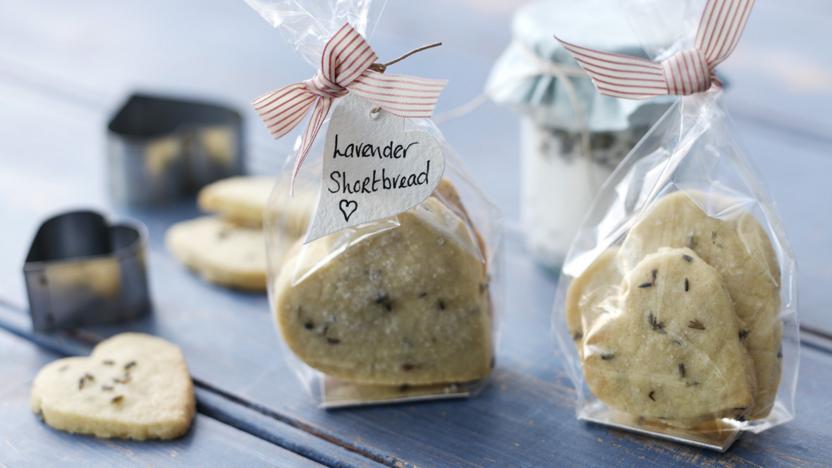 See more shortbread recipes (21)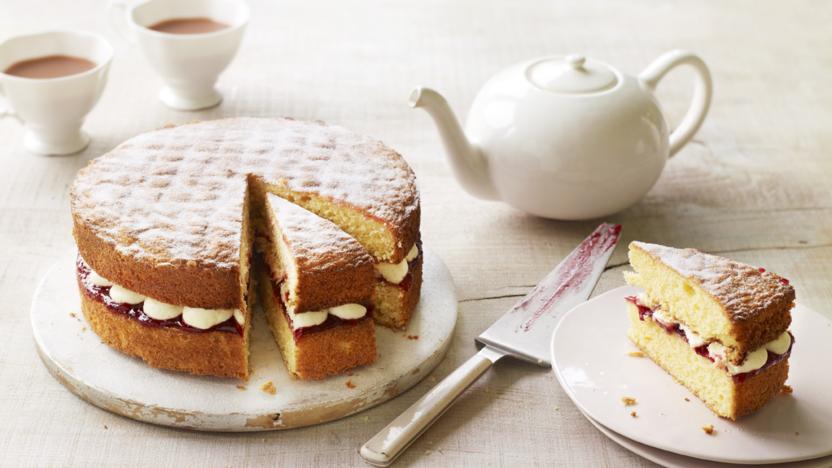 See more butter recipes (4448)