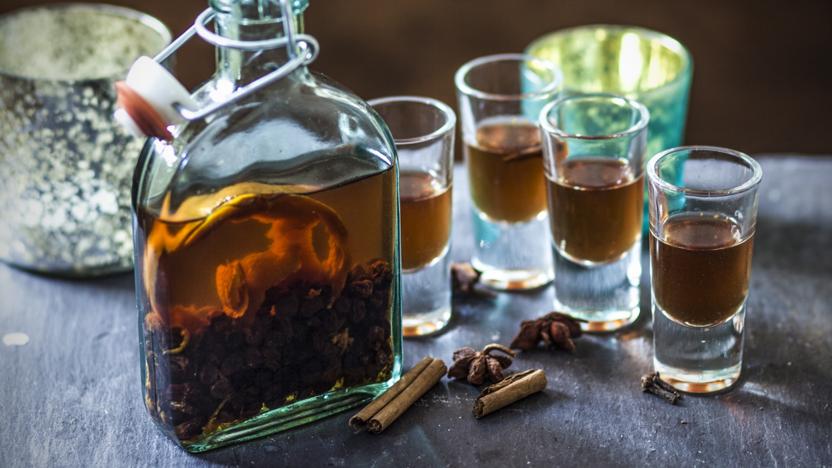 Keep this delicious aperitif in the freezer for a refreshing - and surprising - Christmas drink.
Method
Mix the dried fruit with the sugar, cinnamon sticks, mixed spice, cloves, grated nutmeg and citrus zest in a large bowl.

Pour over the vodka, and cover tightly with cling film.

Place in the fridge and leave for 3 days, stirring once each day.

Line a sieve with a double layer of fine muslin and place over a large, clean jug.

Pour the dried fruit and vodka mixture into the sieve and allow to drip through into the jug.

Pour into a sterilized bottle.
Recipe Tips
To sterilise a bottle, wash it well and put it on its side on a clean baking sheet in the oven, preheated to 160C/325F/Gas 3, for 10 minutes.