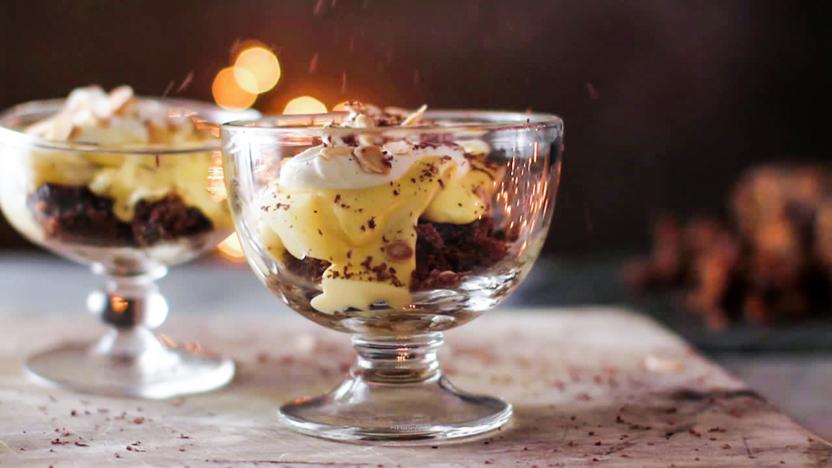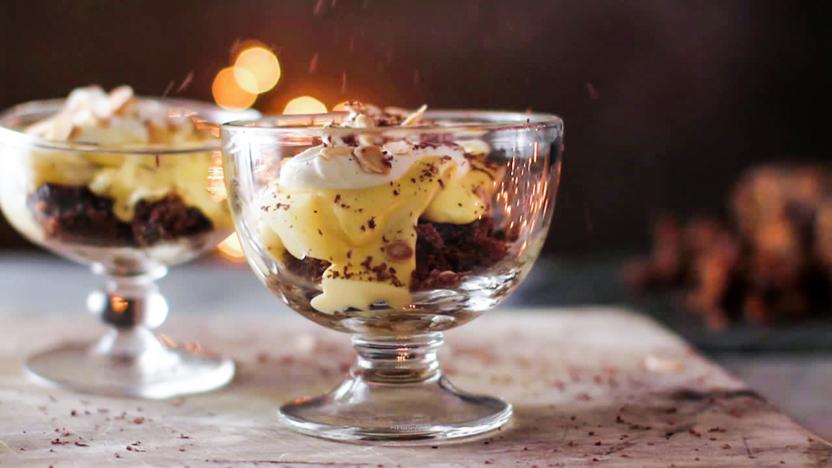 Christmas pudding trifle turns leftovers into a showstopper with just a few simple ingredients!
Method
Break the Christmas pudding into chunks and place in the bottom of a trifle bowl in an even layer. Sprinkle over the sherry and 1 tablespoon of the pear juice.

Drain the pears and cut each one down the middle, then layer them on top of the cake.

Beat together the custard and mascarpone and spoon on top of the pears.

Whisk the cream until soft peaks form, then spoon it onto the custard. Finely grate over the chocolate and sprinkle over the flaked almonds, if using.