This popular Italian Christmas dish of pork loin stuffed with herbs, dried fruit and mortadella makes a stunning centrepiece to a festive meal.

Ingredients
For the rosemary and garlic sautéed potatoes
Method
Preheat the oven to 220C/450F/Gas 7. Season the pork with salt and pepper and rub it into the pork, along with the lemon zest.

Place the parmesan, pork mince, chicken livers, onions, sage, rosemary, thyme, bread, pine nuts and sultanas, in a large bowl and mix.

Spread the filling on top of the loin and roll onto one side. Cover with two slices of mortadella and then roll halfway along.

Pull in the other side of the lion, add the rest of the filling, then press down and put on four slices of mortadella. Roll to secure and tie with kitchen string. Rub with olive oil and season with salt and pepper.

Place the whole carrots and onion, the wine, Vin Santo and 125ml/4fl oz of water in the bottom of baking tray and place the pork on top.

Cook in the oven for 30 minutes and then turn the oven down to 150C/300F/Gas 3 for three hours.

For the rosemary and garlic sautéed potatoes, heat a large frying pan and add the oil. Once hot, add the potatoes and cook for a couple of minutes. Add the rosemary and garlic and cook until the potatoes are crisp and cooked through.

To serve, place the pork and potatoes in the centre of the table and let people help themselves.
This recipe is from...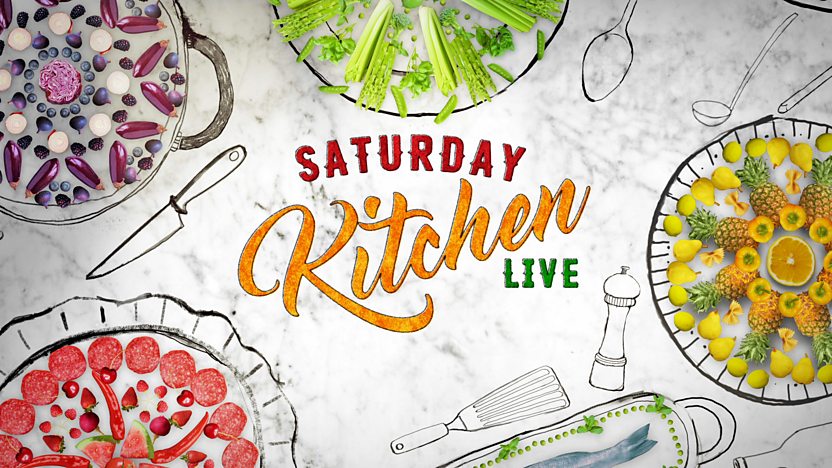 Saturday Kitchen
21/12/2013
Recipes from this episode