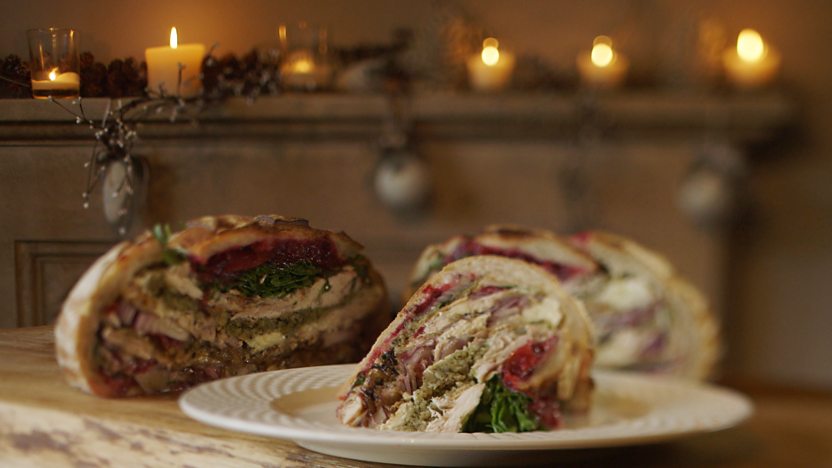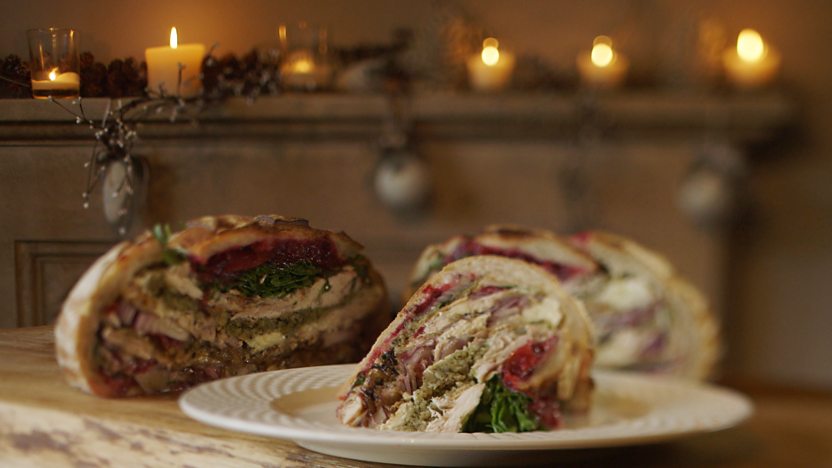 This genius recipe for Christmas leftovers requires no real cooking and no knives and forks.


Method
Heat the cranberries, orange juice and juniper in a saucepan until the mixture is boiling. Stir in the sugar and reduce the heat until the mixture is simmering, stirring well until the sugar has dissolved. Simmer for 5-8 minutes, stirring occasionally, until the cranberries have all burst and the mixture has thickened. Season with salt and black pepper and set aside to cool.

Meanwhile, cut one-quarter from the top of the loaf - set aside this 'lid'. Scoop out all the bread from inside the loaf and reserve for making breadcrumbs that can be frozen for use in another recipe. Spread some of the cranberry sauce into the bottom of the hollowed-out loaf.

Add the red onion, rocket, stuffing, leftover meat and mozzarella slices to the loaf in layers until everything has been used up. Season each layer with a little salt and black pepper. Finish with a layer of cranberry sauce.

Place the 'lid' on top of the loaf. Wrap the loaf tightly in cling film and chill in the fridge for at least 1 hour, but preferably overnight (it will keep for up to 5 days). Unwrap and cut into wedges to serve.
This recipe is from...
Recipes from this episode