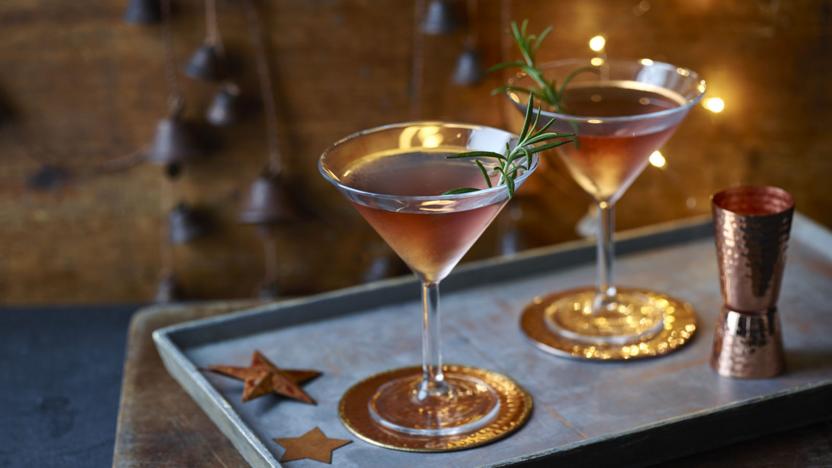 While there is nothing intrinsically Christmassy about this cocktail, I do feel this is the season for sweet drinks. Both the dark raspberry and the emphatic chocolateyness of the cocoa liqueur ably fit that bill, but the generous hit of vodka means that their sugariness is held to account. Rich and warming, that first a sip gives you an instant Christmassy fireside glow. I let a sprig of rosemary play the part here of festive fir.
Method
Tumble ice cubes generously into a cocktail shaker. Add the vodka, Chambord and cocoa liqueur and shake well. Pour into a martini glass (leaving the ice behind in the shaker) and add a sprig of rosemary. Drink, full of Christmas cheer.
This recipe is from...
Recipes from this episode